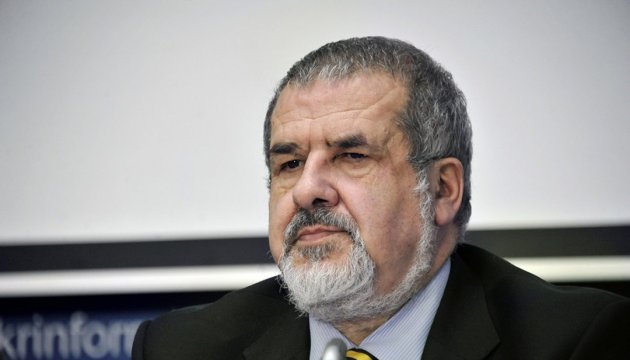 Russian delegation demands that Crimea issue is taken out from OSCE Ministerial declaration
The Russian delegation demands that the issue of Crimea is taken out from the declaration adopted by the OSCE Ministerial Council – said Refat Chubarov, Ukrainian politician and public figure, leader of the Crimean Tatar national movement in Ukraine.
On his Facebook page, Chubarov wrote that the declaration, which was adopted in Bratislava, Slovakia, says that OSCE should pay attention to the illegal annexation of Crimea, and calls on OSCE not to become entrapped by blackmailing of Russia, which objects to the issue of Crimea in the declaration.
The High Representative of the European Union for Foreign Affairs and Security Policy/Vice-President of the European Commission, Josep Borrell, met with the Foreign Minister of Ukraine, Vadym Prystaiko, on the margins of the OSCE Ministerial Council in Bratislava.
The High Representative highlighted that Ukraine has taken welcome steps towards the implementation of the Minsk agreements. He hoped that the forthcoming Normandy format summit would be held in a constructive atmosphere and pave the way towards a sustainable and peaceful resolution of the conflict in eastern Ukraine, in full respect of Ukraine's sovereignty and territorial integrity.
The High Representative reaffirmed the EU's unwavering support to Ukraine's territorial integrity and sovereignty, as well as continued non-recognition of the illegal annexation of the Crimean peninsula by Russia.