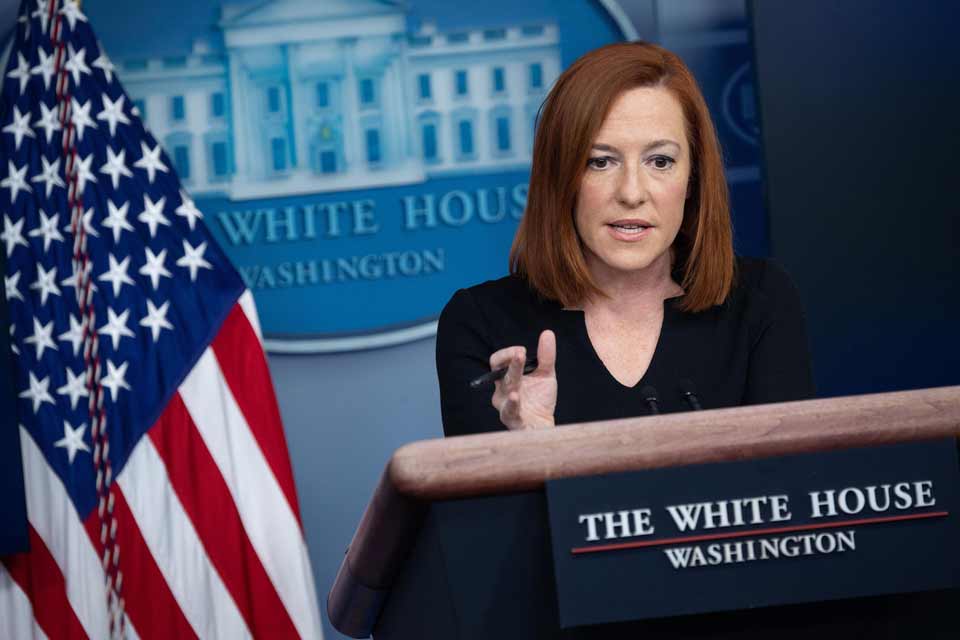 Russia to get a written response, White House Press Speaker says
US will put in writing the serious concerns that the US and other allies and partners have about Russia's actions, as well as ideas for how to actually strengthen each other's sense of security going forward," said Press Secretary of the White House, Jen Psaki during the news briefing.
"There are several steps we can take that are being discussed — all of us, Russia included — to increase transparency, to reduce risks, to advance arms control, to build trust.
We're coordinating with our allies and partners.  And we anticipate that Secretary Blinken and Foreign Minister Lavrov will meet again to continue discussions.  And the President obviously is regularly briefed every day by his team but will also be engaging with them tomorrow — over the course of the weekend as well.
But as Secretary Blinken said today, he made clear to Foreign Minister Lavrov that there are "certain issues and fundamental principles that the United States and our partners and allies are committed to defend."  And that includes those that would impede the sovereign right of the Ukrainian people to write their own future.  There's no trade space there — none. And we've said from the beginning that there are certain proposals that will not be viable," Jen Psaki said.
US Secretary of State Antony Blinken and Russian Foreign Minister Sergei Lavrov met in Geneva on January 21. The sides agreed that Russia will get a written response from the US next week.