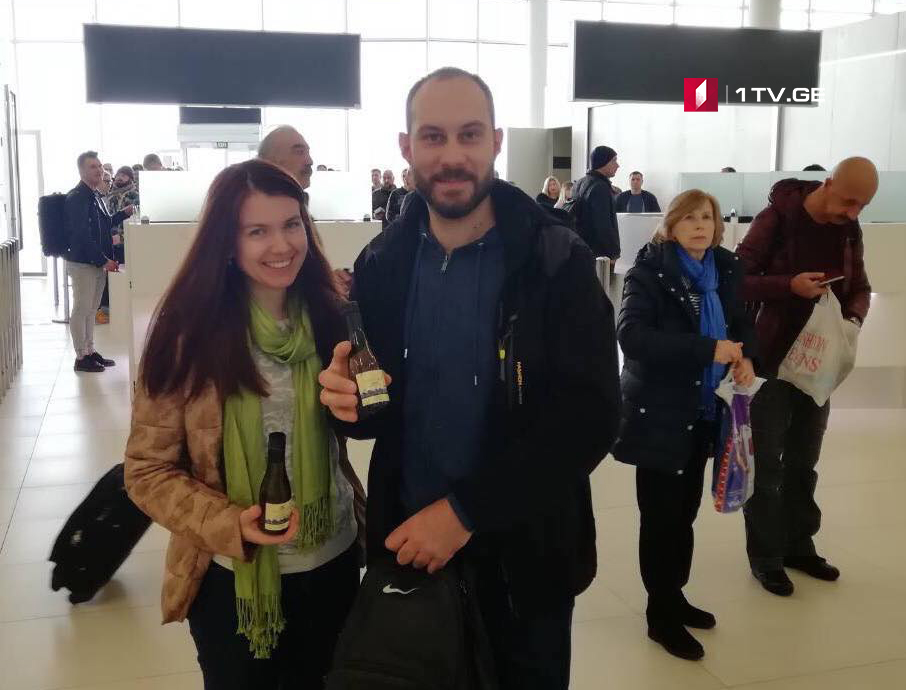 Riga-Kutaisi flight implemented at Kutaisi Airport
At Kutaisi Davit Aghmashenebeli Airport,  the Hungarian low-cost airline Wizz Air has performed the first flight in Riga-Kutaisi direction.
The most of the 172 passengers were Latvians. The passengers were awarded with Georgian wines at the border.
According to Keti Aleksidze, director of Georgia Airports Association, the consultations with the Wizz Air are going on to add new directions.
The first regular flight from Wroclaw will be performed at Kutaisi David Agmashenebeli International Airport on March 31. Wizz Air will launch regular flights from Kutaisi International Airport to the directions of Athens, Paris, Rome, Barcelona and Prague starting from May 17.