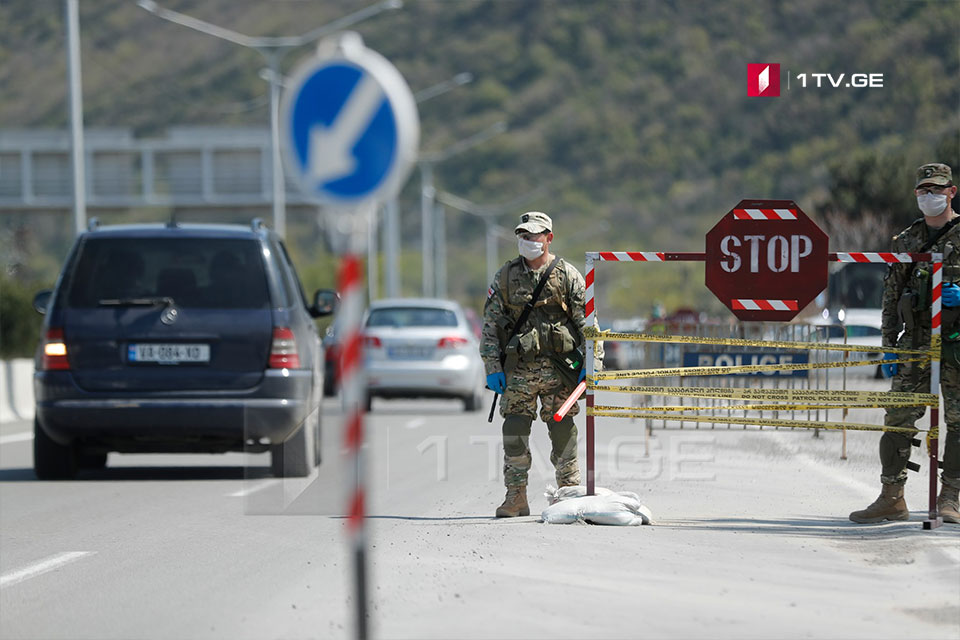 Restrictions to be activated in Georgia's 4 largest cities
Restrictions on entry and exit will be activated starting 21:00 today in Georgia's four largest cities – Tbilisi, Rustavi, Kutaisi and Batumi.
According to the Georgian Government, those, registered in these four cities will not be allowed to enter or leave the city or municipality territory during 10 days, though the restrictions may be extended depending on the epidemiology situation.
Persons, who are registered in other municipalities, will have the right to leave the territory but will be prohibited to return to the cities.
Those, who in fact live or are registered in adjacent settlements of closed cities (Tsodoreti, Mukhatskaro, Nafetvrebi) will have to call at the hotline 144 in case of emergency movement.
For the need to be provided medical assistance in closed cities, citizens should call at the hotline number 11505.
In case of movement on business purpose, a corresponding institution, company, enterprise should apply to a relevant ministry who will agree a person's name with operative headquarters.
Citizens should present ID or a special permit at a checkpoint to be allowed onto the territory of a closed city (Municipality).