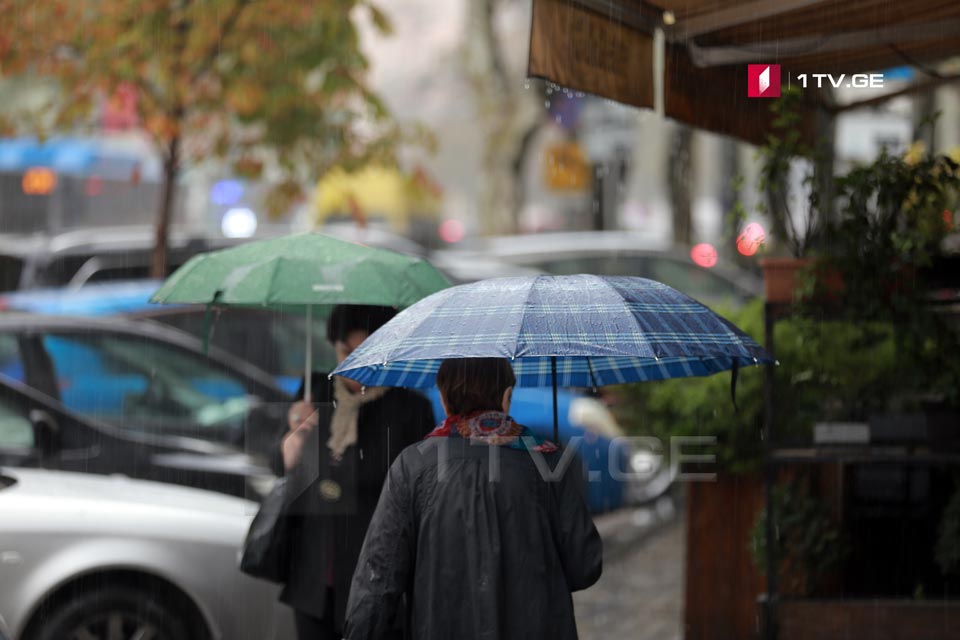 Rain, snow in forecast on November 20-22
The National Environment Agency reports about worsening weather conditions across Georgia from November 20 to November 22.
The Agency has forecasted rainfall throughout Georgia and snowfall specifically in mountainous regions. Strong snowstorms are anticipated in some areas, with a risk of snow avalanches in certain mountainous regions. Additionally, a 4-5 point storm is expected on the sea.
"The expected heavy precipitation can cause a significant increase in the water levels on the rivers of Georgia and the initiation and activation of landslides in the mountainous and hilly areas. The heavy snowfall may pose an avalanche risk, blizzards, and reduced visibility in mountainous regions. Restrictions on traffic are possible on certain sections of highways in mountainous areas," the agency states.