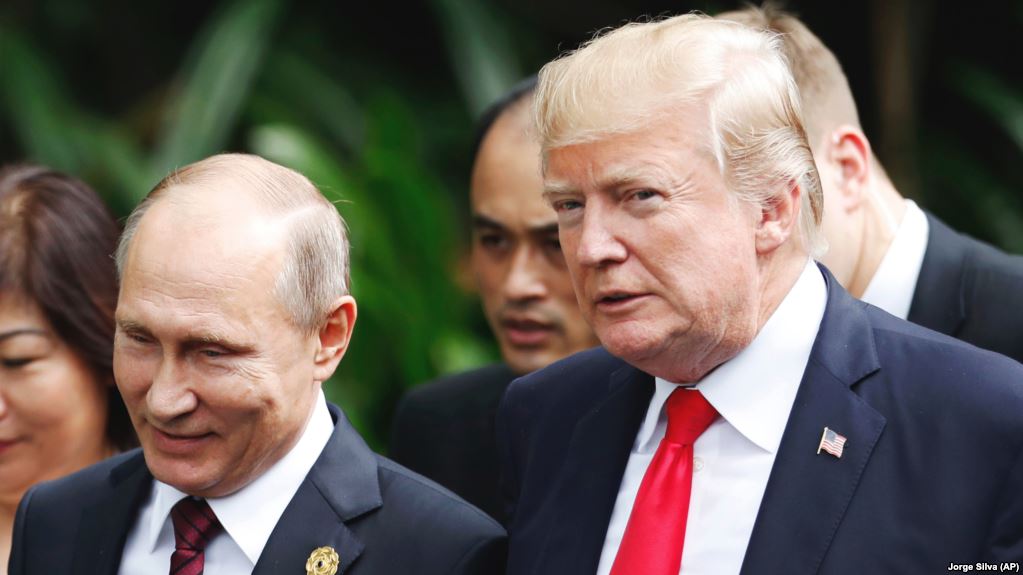 Putin Invites Trump to Moscow for Second Meeting After Washington Postponed Plans
Just two days after the White House postponed plans to have President Vladimir V. Putin of Russia visit Washington in the fall, the Russian leader said on Friday that he had invited President Trump to visit him in Moscow.
Praising Mr. Trump as a leader "who seeks to keep his promises," Mr. Putin continued to push for a second summit meeting, though their first, this month, generated intense criticism of his American counterpart.
Mr. Putin said he was ready to meet either in Washington or Moscow, adding that he had already told Mr. Trump that he had an invitation to visit the Russian capital, as reported by The New York Times.
The White House quickly responded favorably to the idea. "President Trump looks forward to having President Putin to Washington after the first of the year, and he is open to visiting Moscow upon receiving a formal invitation," the White House press secretary, Sarah Huckabee Sanders, told reporters.