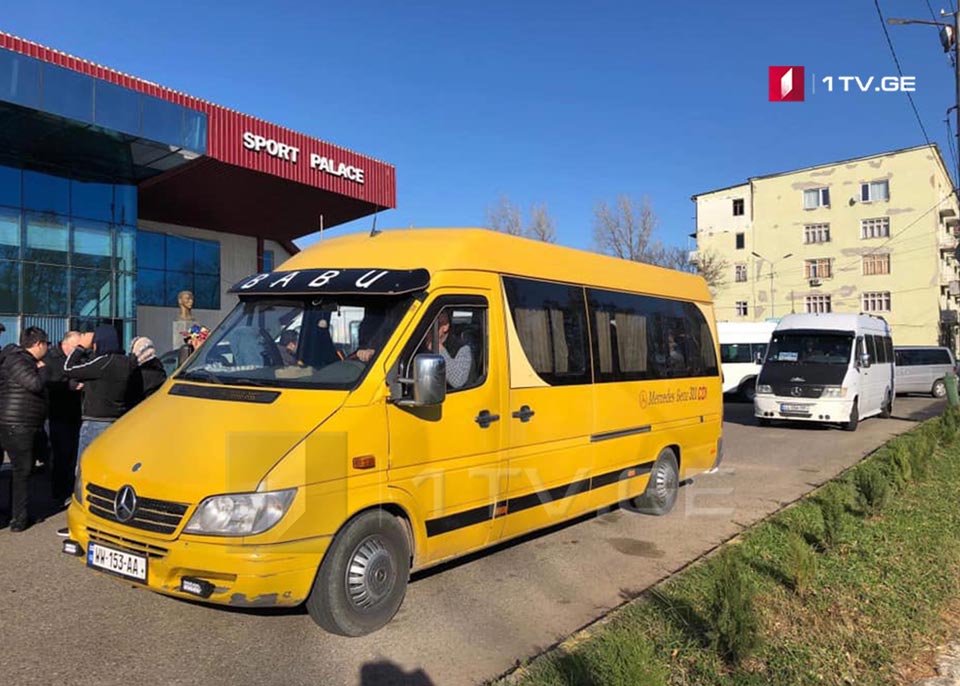 Protesters from the regions of Georgia will join the demonstration today
The members of United National Movement and other opposition parties from the regions of Georgia will join the demonstration in front of the Parliament in downtown Tbilisi at 3 p.m.
Part of the protesters gathered at Kutaisi Sports Palace said that up to 200 people are coming to attend a rally at the Parliament. In their words, they will give a worthy answer to Bidzina Ivanishvili who deceived Georgian people.
Herewith, up to 100 members of United National Movement came from Poti to attend the rally today. Members of United National Movement from Samegrelo will attend the rally as well. They gathered in the village of Nosiri, Senaki Municipality and set off together in cars and minibusses.
Opposition and civic activists are holding demonstrations today amid the parliament's rejection of the electoral bill which envisaged to move from a mixed electoral system to a proportional one.
The constitutional changes prepared by the parliamentary majority regarding transformation onto the proportional system of elections were turned down in the parliament.
Based on the results of free balloting, the 101 MPs voted for, 3- against the constitutional draft project presented by the ruling team. The 113 votes were needed for the approval of the draft project. The 141 MPs underwent registration.
Based on the initiative of the parliamentary majority, the 2020 parliamentary elections are planned to be held with the proportional (party) system under the conditions of 0%, the so-called 'natural' election barrier.
The opposition, on the other hand, proposed holding of the parliamentary elections under the conditions of 3% threshold and possibility to form election blocks by parties.