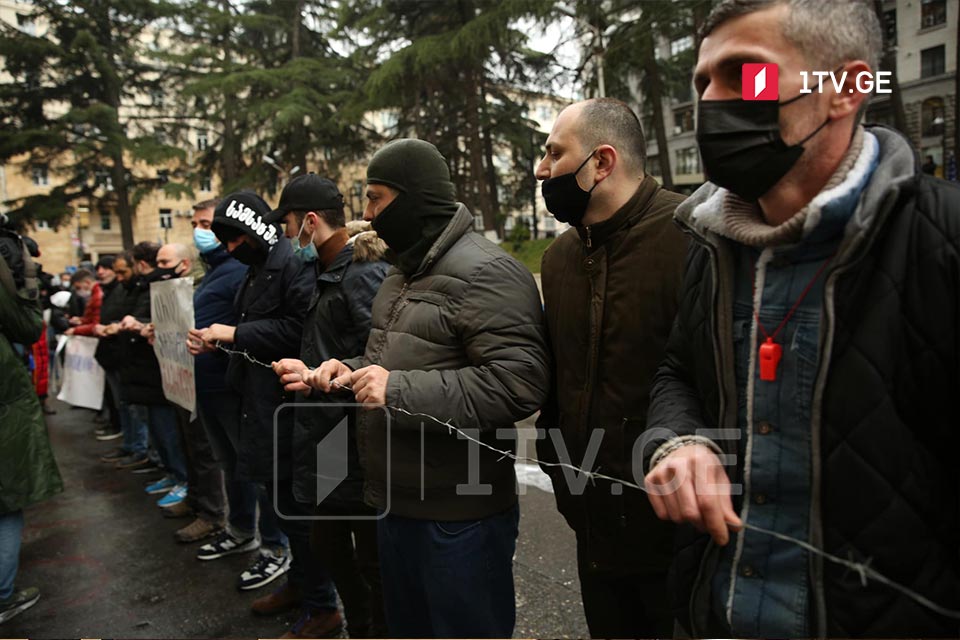 Protest rally at parliament amid mandate termination for UNM Chair
Members of the Movement for Georgia are holding a protest rally outside the Georgian parliament building.
They brought barbed wires symbolically to object to the planned vote for UNM Chair Melia's MP authority termination. Law enforcers are mobilized at the parliament building as protesters try to block the road.
Nika Melia's lawyers are at the spot and demand to be allowed to the supreme legislative body. They want to question Prosecutor Amiran Guluashvili on the prosecution's appeal to terminate authority for Nika Melia.
A joint sitting of the parliamentary Procedural and Legal Issues committees is underway. Lawmakers will vote for the MP mandate termination to UNM Chairman Nika Melia during Tuesday plenary session.