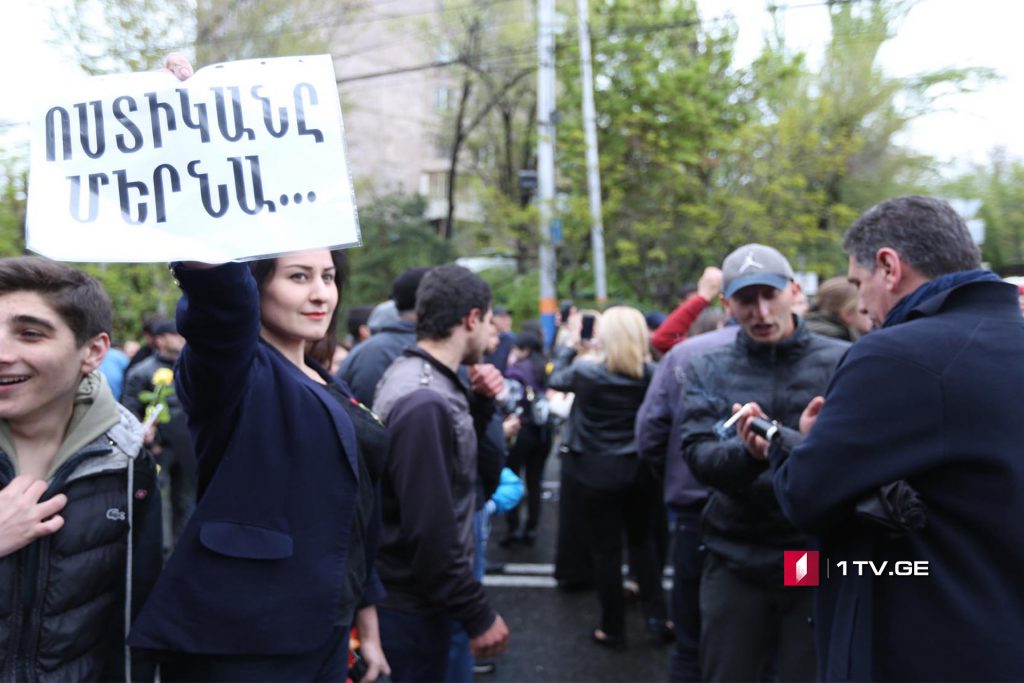 Protest continue in Yerevan, opposition chants 'Say no to Serzh'
Armenian President Armen Sargsyan on Thursday (19 April) called for dialogue, as thousands continued to protest on the streets against the appointment of the new prime minister, who was president for 10 years before switching jobs this month.
Parliament on Tuesday voted to allow ex-president Serzh Sargsyan to become premier in the former Soviet republic, despite weeks of angry rallies against such a move. The President and the Prime Minister are not relatives.
"I'm confident that the only solution is a dialogue and mutual respect," Sarkissian said in a statement. "As a leader of the country, I'm calling on the sides to hold a dialogue in order to find the best solution in the current situation."
Thousands of opposition activists marched in the centre of Yerevan on Thursday, waving national flags and chanting: "Make a stand, say no to Serzh".
They blocked entrances to government buildings and staged sit-ins. In the evening about 15,000 protesters were massed in the main square.
Police detained more than 120 activists. Sargsyan was president from 2008 until 9 April and demonstrators said he was switching jobs but clinging to power, as reported by www.euractiv.com.