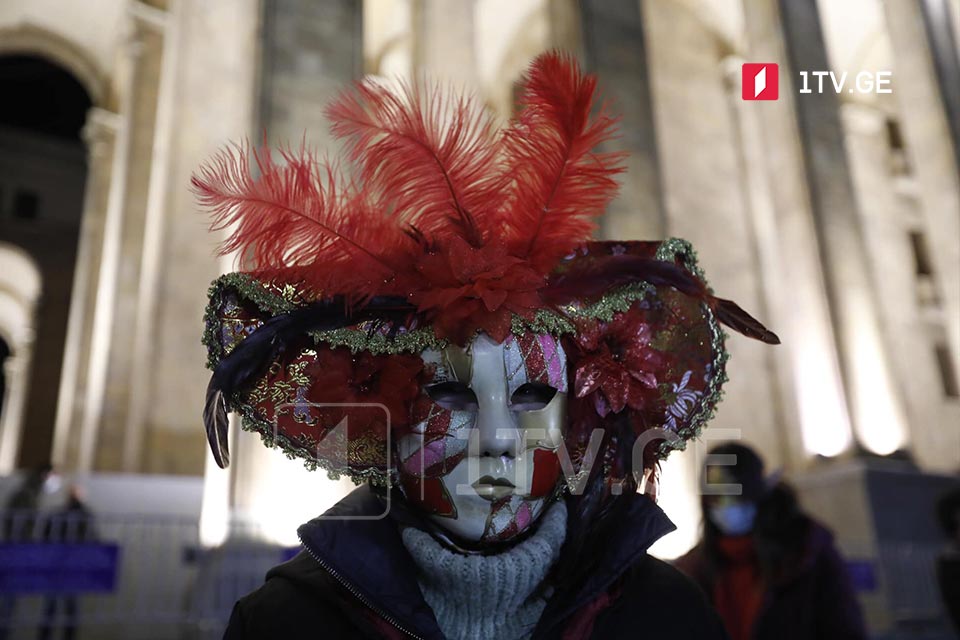 Protest against curfew at parliament
Civil activists and opposition politicians protest against the curfew imposed in the country as one of the Covid-19 related restrictions at the parliament building.
People gathered in front of the parliament are going to demonstratively violate the regulation imposed after 21:00, which implies restriction of movement and envisages 2 thousand-GEL fine. Protesters claim that the regulations inflict damage to business.
"I demand lifting all restrictions, but today we are specifically protesting the curfew, which is one of the most humiliating restrictions. It's been months that we are not allowed to leave the house after 21:00. There is no rational explanation for this. We are gathering here and are going to demonstratively violate this regulation," said Zurab Japaridze, Leader of Girchi-More Freedom Party.
"We will violate the curfew but we are not going to break any other law except the meaningless regulation, which destroys and kills business and makes people to starve," Giga Makarashvili, civil activist said.
Law enforcers are mobilized at the parliament.