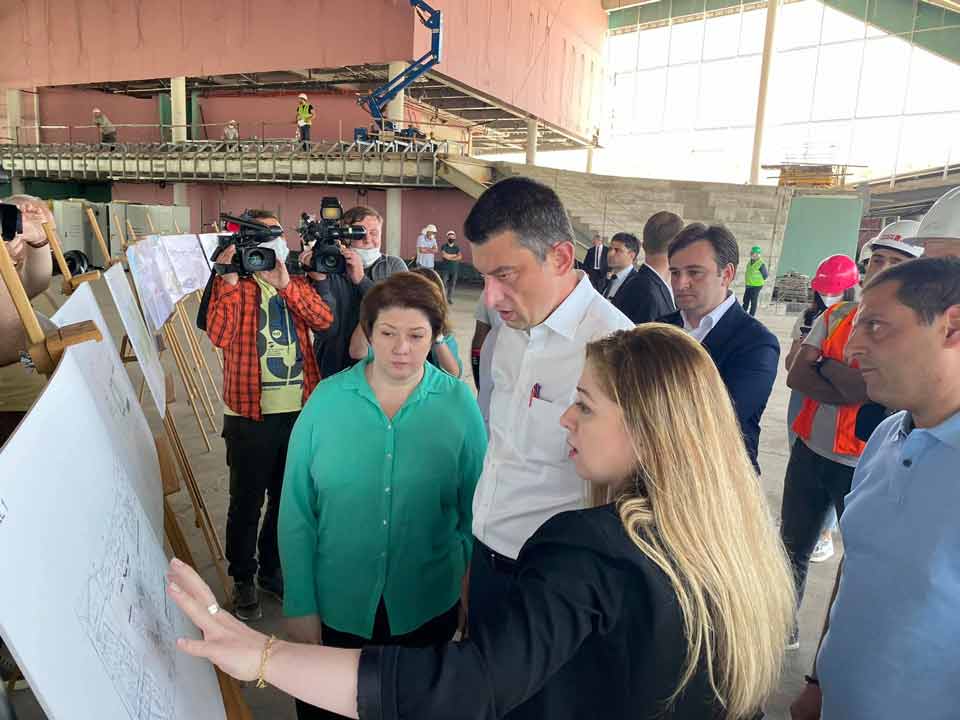 Prime Minister introduced with construction process of new terminal at Kutaisi Airport
Prime Minister Giorgi Gakharia, together with Vice Prime Minister Maia Tskitishvili and Imereti Regional Governor Zvviad Shalamberidze, became introduced with the construction process of a new terminal at Davit Aghmashenebeli Kutaisi International Airport in Imereti region.
According to Press Service of Georgian PM, Georgia is expected to host international tourists starting July 1, and high-standard security measures should be ensured at airports of the country by taking account the global pandemic of COVID-19.
The Polish Company Dimark Group is installing new systems at the airport that will make the travelling more comfortable.
PM Gakharia underlined the importance of large-scale modern infrastructure projects for the development of economy that will be reflected on the welfare of every family.