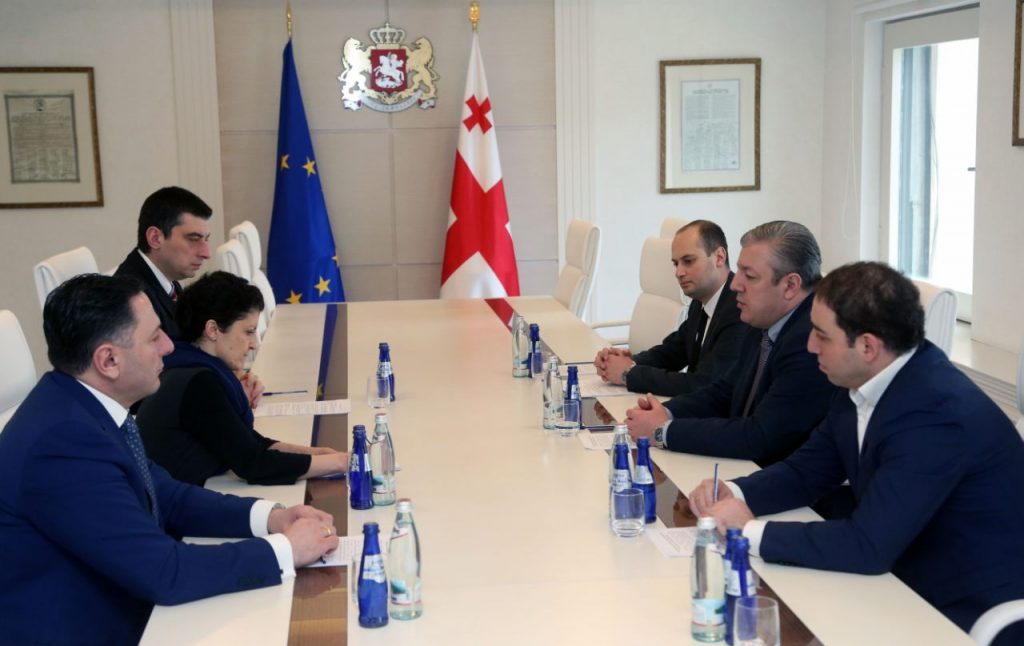 Prime Minister held a special meeting on challenges facing visa-liberalization
To eliminate challenges facing visa liberalization, the Government of Georgia plans to enforce stricter measures. Today, Georgian Prime Minister Giorgi Kvirikashvili held an emergency meeting dedicated to this issue. The meeting was attended by Vice Prime Ministers: Foreign Minister Mikheil Janelidze and Interior Minister Giorgi Gakharia, also Justice Minister Thea Tsulukiani, Chief Prosecutor Irakli Shotadze, and Head of the Security Service Vakhtang Gomelauri.
The meeting discussed steps to be taken in the nearest future to prevent the numbers of asylum seekers in the EU member states from rising further, lest it undermine visa liberalization.
The Government of Georgia pays due attention to the concerns of its partner states and plans to take important steps in terms of enforcing tougher legislation, intensifying cooperation with partner states, and conducting an active information campaign throughout the country.
The issue in discussion refers to the initiation of legislative amendments introducing a set of preventive measures, including readmission costs to be paid by readmitted persons themselves, toughening procedures for changing last name, and other rules. These amendments will be proposed at the next Government meeting.
On the instructions of the Prime Minister, the Interior Ministry will further strengthen the format of bilateral cooperation with partner countries, especially in the context of combatting organized crime. In addition, the Interior Minister will visit a number of EU member states further to cement the office of police attachés.
In addition, active information campaign will be conducted throughout the country to provide the population with detailed information on the risks posed by failure to comply with rules for visa-free travel in Schengen Area, and possible repercussions it may entail, including financially, among others.