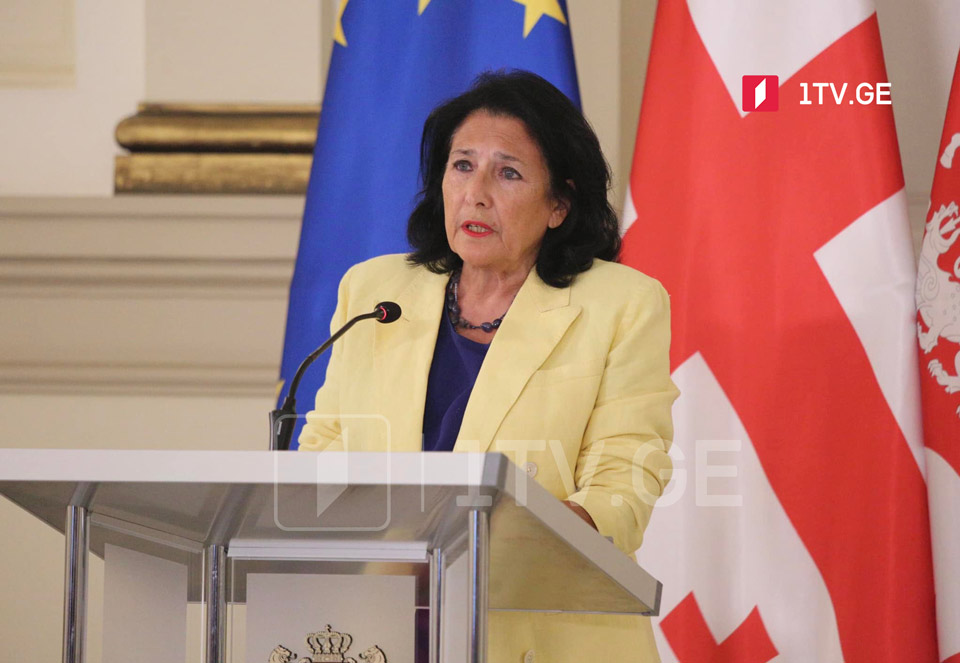 President vows to veto all laws passed in wrong turn in coming months
Georgian President Salome Zourabichvili Wednesday stated she vetoed the bill on covert surveillance and wiretapping and pledged to veto all laws adopted in the coming six months that go the wrong turn.
Salome Zourabichvili explained that she previously avoided using her veto right, presuming in advance that the parliament would override it. However, the covert surveillance and wiretapping bill directly deals with the denial of human rights.
"This should be a signal that I disagree and do not accept it. I realize it will be overridden; neither this will change it contextually. However, I will veto all laws passed in the coming six months that go in the wrong direction. I will further clarify, it will be a judicial rather than political veto because we should not adopt laws that abridge human rights when asked to do the contrary, provide more guarantees, be more democratic and more Europeans," the President said.