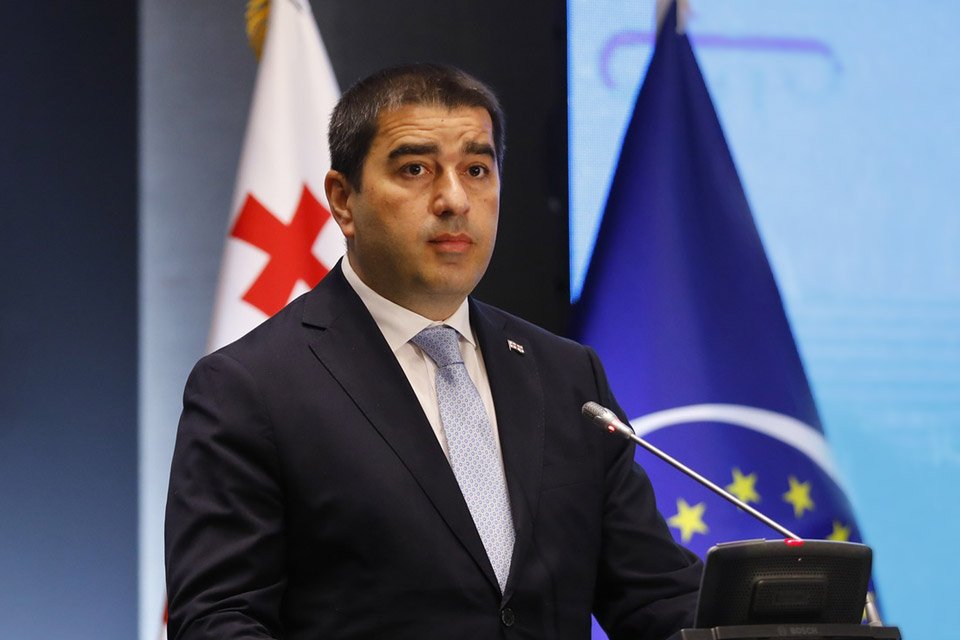 President violates Constitution by paying visits despite government's refusal, Speaker says
Despite the government's refusal, the President went on a visit, which is a deliberate violation of the Constitution, Shalva Papuashvili, the Georgian Parliament Speaker, stated on Monday.
Papuashvili argued that the President violated the Constitution, thus justifying the impeachment process.
"The impeachment should be viewed with less emotion and objectively. The Constitutional Court will need to provide its legal opinion on the matter. The President's actions were a deliberate violation of the constitution since the president applied for approval, received a refusal, and still proceeded with the visit. This constitutes an essential violation of the Constitution as it overruns the competencies of the executive authority, which requires the government's consent under the Constitution. The process for initiating impeachment involves gathering signatures from 50 MPs to submit the case to the Constitutional Court. The Court then has one month to provide its legal opinion. If it deems there is a constitutional violation, the parliament will hold a vote on impeachment. The opposition may choose not to support the decision, but the vote will still occur," Papuashvili said.
The Political Council of the ruling Georgian Dream (GD) party decided to launch an impeachment procedure against President of Georgia Salome Zourabichvili, GD Chair Irakli Kobakhidze announced at the briefing on September 1. Kobakhidze said the President violated the Constitution by starting visits to foreign countries without the government's consent.