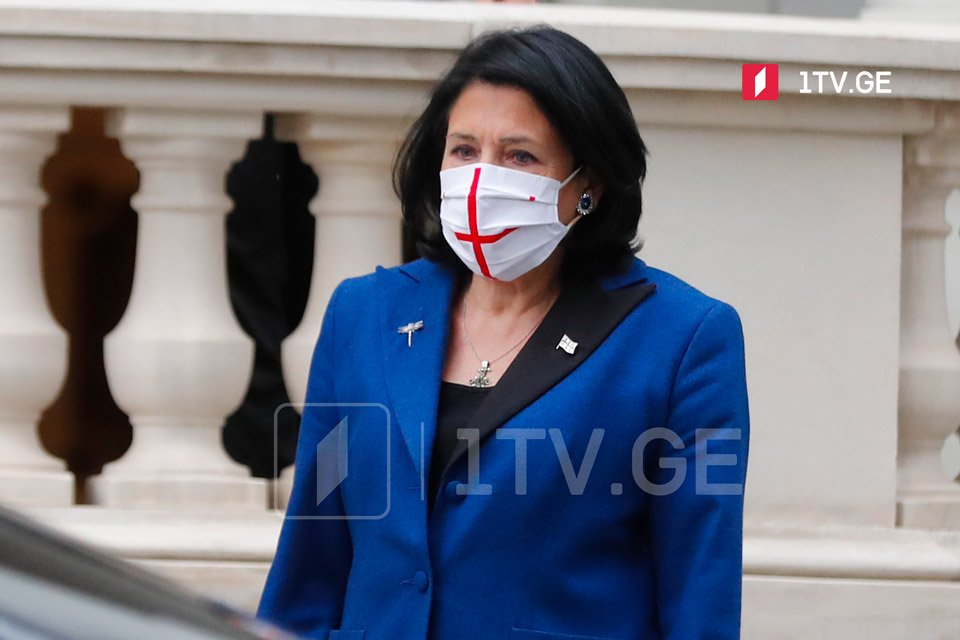 President: Vaccination, social self-awareness and responsibility to be patriotism and bravery
President of Georgia Salome Zourabichvili called on the population for immunization. President said during the news briefing that vaccination is patriotism.
"Georgia stands on a crossroad today, as it was many times in history. Georgia faces acute challenges. The numbers indicating the spread of the virus should worry us.
Opponents of vaccination should understand that their attitude is neither a personal choice nor an expression of freedom. Their behaviour directly threatens others, their family members, neighbours, acquaintances and, in fact, the population of this small country, health, life and future.
Real patriotism is neither boasting nor violence or demonstration of muscles. Today, vaccination, social self-awareness and responsibility represent patriotism and bravery," President claimed.