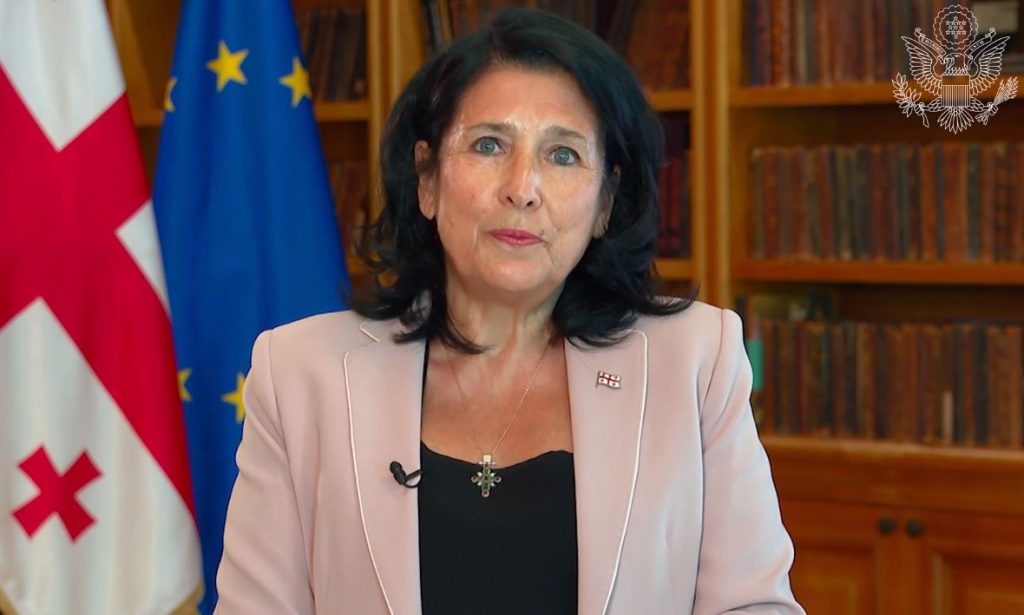 President of Georgia congratulates US on Independence Day
Georgian President Salome Zurabishvili congratulated the US on Independence Day celebrated on July 4.
According to Zurabishvili, 244 years ago, the US signed a Declaration of Independence.
"This day is very important in the history of any nation, not only because of its symbolism, but also because it carries the values around which a nation bounds together. These values ​​are known all over the world, freedom, independence, human rights, democracy, these are the values ​​that also unite us with America and which we share completely.
These are the values ​​which we inked in the Constitution since independence, which is the path to our development. For almost 30 years, America has stood by Georgia and supported our Euro-Atlantic integration, our territorial integrity and sovereignty.
We consider the development of the military, their role in foreign missions along with American soldiers. It is a joint solidarity path that we have taken with the United States," Salome Zurabishvili said.