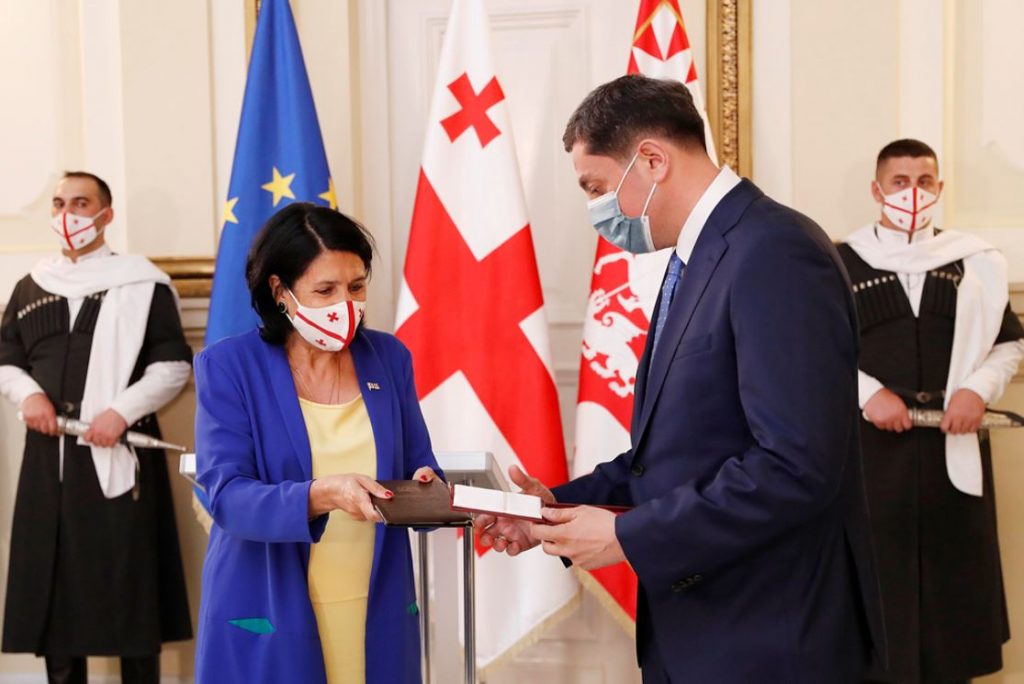 President awards ten individuals with Order of Honor
President of Georgia Salome Zourabichvili awarded ten individuals with the Order of Honor for outstanding personal contribution and higher professionalism in achieving a historic result at the European Court of Human Rights.
As President noted in her address, the Strasbourg court's judgment is a significant achievement in the fight against occupation.
"I am very proud that this is the result of a joint work of all state agencies, including the Ministry of Justice, the Prosecutor's Office, the Ministry of Internal Affairs, the Ministry of Defense and the Government Administration.
It demonstrates that we can achieve the results when we have a common goal, everyone is involved, when we feel that it is a state's goal," said Salome Zourabichvili.
The Strasbourg-based European Court of Human Rights (ECHR) delivered its judgment in the inter-State case of Georgia v. Russia (II) concerning the August War 2008 on January 21. The Grand Chamber judgment reads, "the Russian Federation had exercised "effective control" over South Ossetia, Abkhazia, and the "buffer zone" during the period from 12 August to 10 October 2008, the date of the official withdrawal of the Russian troops." The Court concluded that "the events occurring after the cessation of hostilities – that is, following the ceasefire agreement of 12 August 2008 – had fallen within the jurisdiction of the Russian Federation. It found a number of violations of the Convention."