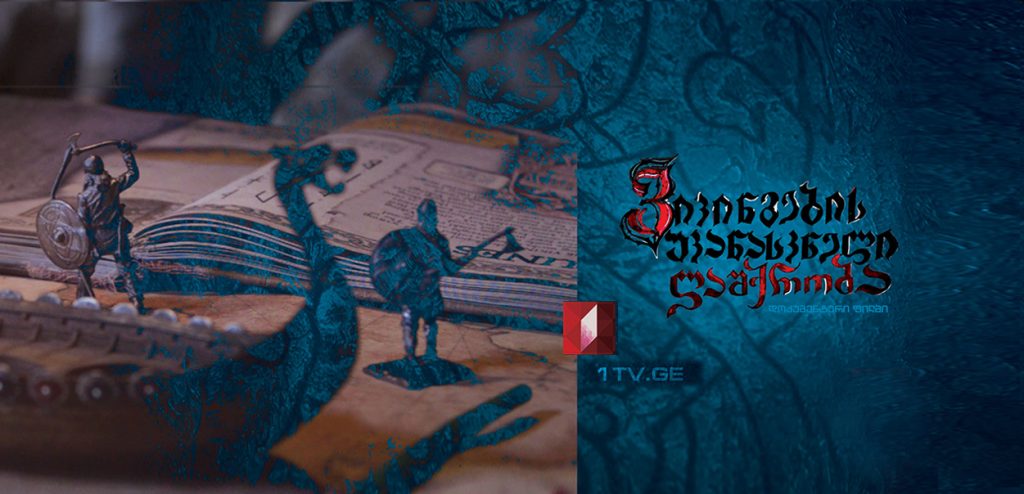 Premiere of First Channel's documentary "Last Cruise of Vikings"
The premiere of "Last Cruise of Vikings," documentary of First Channel will be held at Cavea Gallery on April 14 at 19:00. First Channel will broadcast the documentary in May.
Based on an Iceland Saga of XI century, Viking Ingvar travelled to Caspian Sea territory. The expedition led by researcher Gunilla Larson in 2004 in Rioni and Mtkvari gorges confirms the presumption that Vikings have truly visited Georgia.
Based on the materials, First Channel with support of TBC Charity Fund and Georgian Embassy in Sweden shot a documentary. The shootings took place in Georgia and Sweden.
Director Shalva Shengeli worked on the film. The idea belongs to Konstantine Kavtaradze. Scenario – Bidzina Makashvili, Kote Jandieri, Producers –Beka Baramidze, Lekso Kurkhuli. Art Director – Teona Bekauri. Cameramen –Kakha Bukhrashvili, Giorgi Vatsadze, Giorgi Sigua and Levan Lekiashvili.