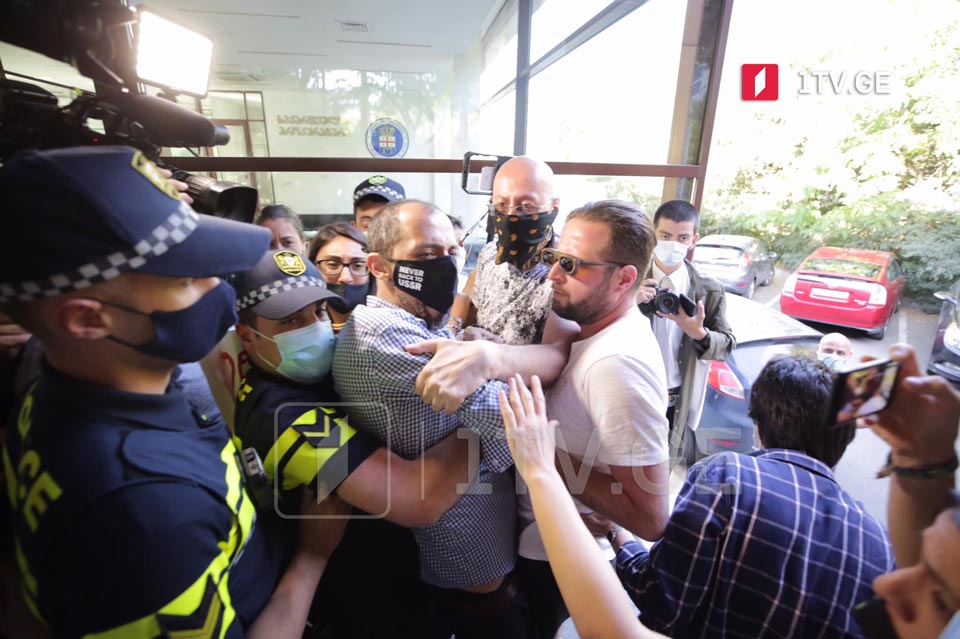 Police, protesters skirmish at POG
Representatives and activists of the Georgian political parties are rallying at the Prosecutor's Office of Georgia (POG), demanding a meeting with the prosecutor who could inform them on the case of the Ninotsminda boarding school.
Rally participants clash with the police as they tried to enter the building but the law enforcers did not let them.
The Public Defender's Office stated earlier this week that the investigations were launched into four criminal cases of alleged abuse of minors in 2016-2021 at the Ninotsminda Children's Boarding School.
"Three cases concern alleged violence (Article 126 of the Criminal Code) and one case concerns alleged rape (Article 137 of the Criminal Code)," Public Defender declared.
"The public defender was not allowed to conduct monitoring in the facility after doubts that the children in the boarding school may be victims of violence. The representatives of the institution refused to communicate and cited the orders from the head of the institution as the reason," said the Coalition For Equality earlier in May.
The archbishop of Skhalta Spiridon has been administering the facility. Javakheti Ninotsminda St. Nino Boarding House for Orphans, Vulnerable Children, and Children without Caretaker belongs to the Georgian Orthodox Patriarchate.