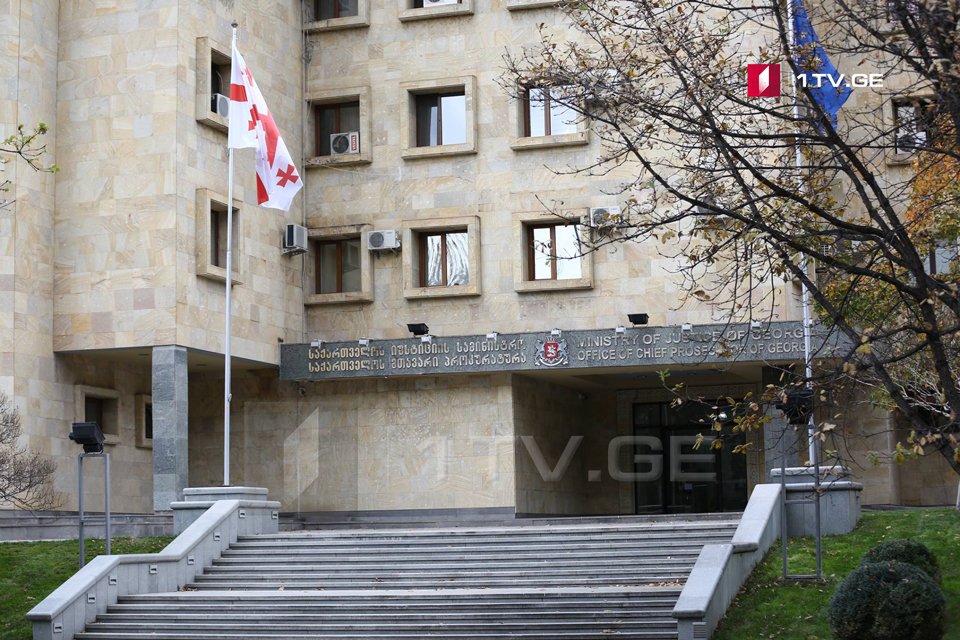 POG releases surveillance video on so-called Davit Gareji case
The Georgian Chief Prosecutor's Office (POG) has released a surveillance video on the Georgia-Azerbaijan border case on Thursday. The video was recorded in one of the detainees Iveri Melashvili's office ahead of his detention last year, the POG reported.
"The investigation ruled that the accused Iveri Melashvili and Natalia Ilychova acted under their supervisors' instructions. They used 1:100 000 and 1:50 000 scale maps published in 1970-80, which had never been mutually approved by the countries and were in substantial conflict with our historical boundaries, instead of the original 1938 map with scale 1:200 000 when working on the Georgian boundary line," POG stated.
"Melashvili said in the video recording that Georgian experts mostly shared Azerbaijan's position without any grounds. Azerbaijan did not cede its territory, unlike the Georgian side," POG said in a statement.
"Melashvili confirmed that during the August 2006 agreement, the Georgian side discarded its initial position. Initially, the borderline with Azerbaijan should have run at the bottom of the Udabno Monastery of David Gareji monastery complex, which placed mostly all historical monuments within the Georgian territory. Melashvili added that it was not the right move, but he signed the agreement," POG stressed.
POG added it has already completed the investigation into the case. The process will continue in court.
The Prosecutor's Office of Georgia launched a probe against Iveri Melashvili, Head of the Service of Georgian State Border Delimitation, Demarcation and Border Relations of the Department of Neighboring Countries at the Foreign Ministry, and Natalia Ilychova, Chief Inspector of the Land Border Defense Department of the Border Police last year.
POG accused them of conspiring to cede lands to Azerbaijan. POG Investigation found that Melashvili and Ilychova hid the 1938 map and used the 1970-80s maps instead. As a result, Georgia lost 3,500 hectares of land. The hidden 1937-1938 original map was found in Natalia Ilichova's office, POG noted.
Both defendants face imprisonment from ten to fifteen years. Melashvili and Ilychova remain in custody.
Badri Bitsadze, former Border Guard Department Chief was also summoned to the POG on the Georgia-Azerbaijan border case. According to Badri Bitsadze, he headed the State Border Department, which protects the established border and does not participate in the border demarcation process.