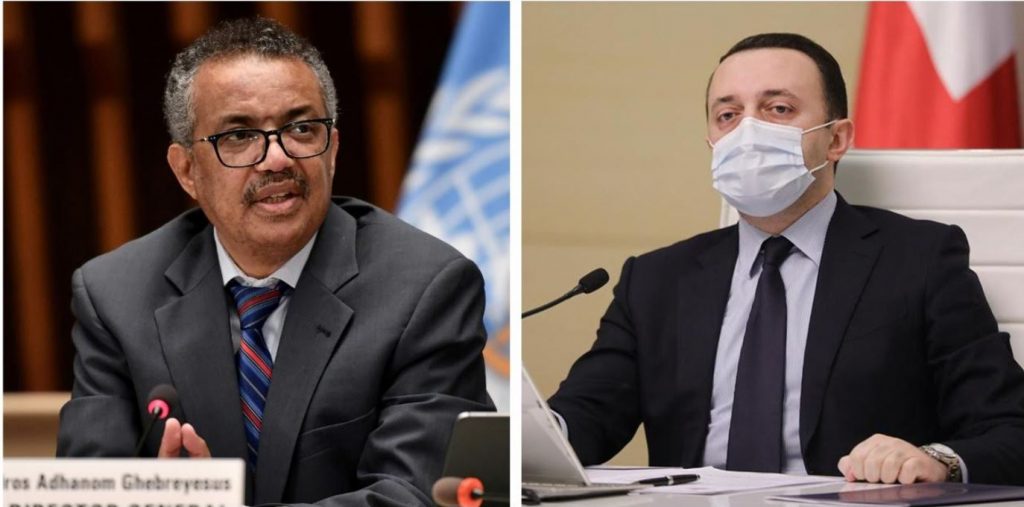 PM, WHO Gen. Director hold phone conversation
Georgian Prime Minister Irakli Gharibashvili and the World Health Organization Director General Tedros Adhanom Ghebreyesus talked over the phone about speeding up the Covid-19 vaccines import to Georgia.
The phone conversation focused on the importance of fair vaccine distribution. Georgian PM said that the Georgian government is negotiating with the vaccine producers besides the Covax platform.
Irakli Gharibashvili thanked the WHO Director General for support. He underlined the WHO's role in the national vaccination plan's approval, which aims at immunization of at least 60% of the Georgian population this year.
Georgian PM reconfirmed readiness to cooperate with the WHO. He said that defeat of the pandemic and return to normal life is possible through joint efforts.