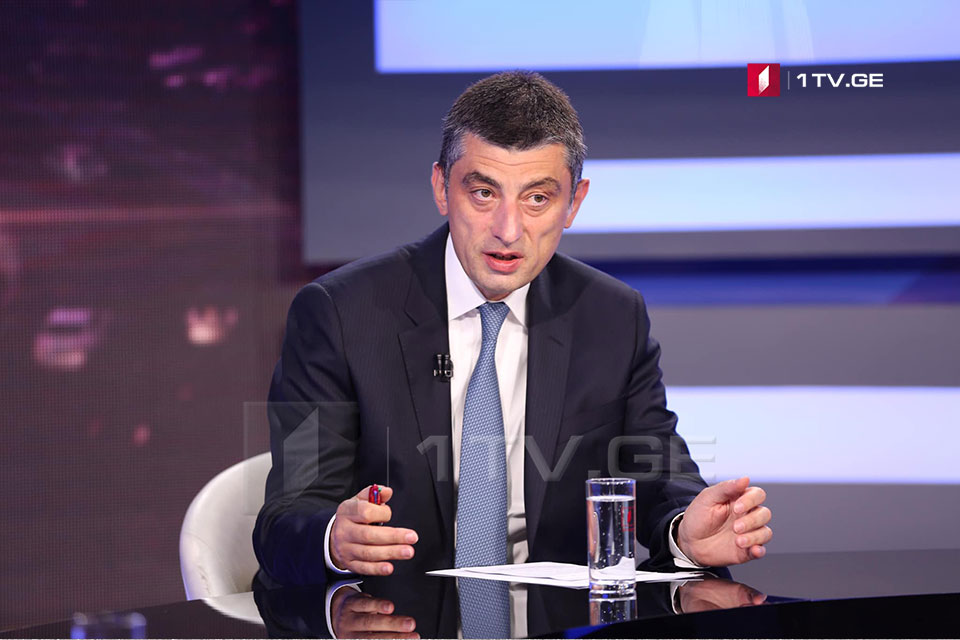 PM thanks Public Broadcaster for being on frontline in struggle against coronavirus
The function of Public Broadcaster was seen well under the conditions of management of crisis stage and especially during the state of emergency. I want to thank every journalist for the work that they have done on the frontline in struggle against coronavirus – Prime Minister Giorgi Gakharia said in Free Vision Program of Georgian First Channel.
According to Head of the Georgian Government, the quality of public informing has utmost importance under the condition of state of emergency.
"There is no other uniting element so that everybody – government, public, civil sector – realized that this is a struggle where we can win together not only within the country but globally as well," PM said.
PM said that journalists of Public Broadcaster fulfilled an important role in understanding the problem and carrying the message to each person, regions and closed quarantine spaces.
"Public Broadcaster was the only media which had full freedom, and it managed to precisely transmit the governmental decisions, explain and communicate the messages to the citizens," Gakharia said.