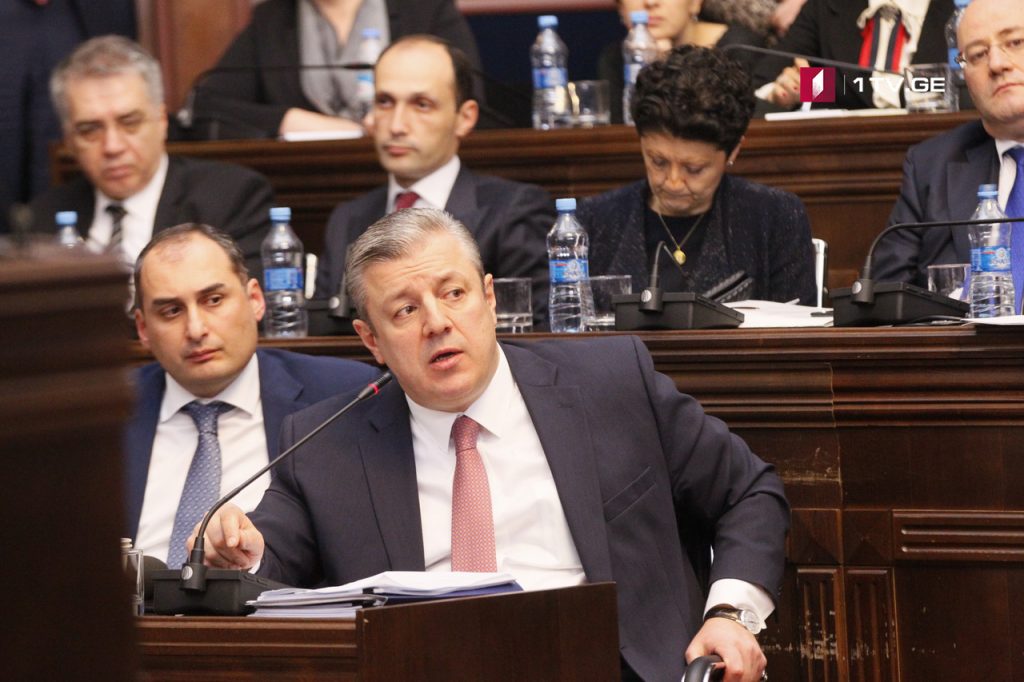 PM to seek gaining of trust from parliament for reshuffled government
Georgian Prime Minister Giorgi Kvirikashvili will seek gaining of trust from the parliament for his reshuffled Cabinet of Ministers on December 21.
PM will meet with MPs of the parliamentary majority this evening after the meeting with members of Patriots' Alliance faction.
Meetings with lawmakers representing European Georgia and National Movement factions turned out tough earlier today. Oppositional MPs had questions to ministerial candidates about optimization of expenses, social promises, inflation and various high-profile criminal cases.
Roman Gotsiridze, Chairman of National Movement faction in the government said that Prime Minister Giorgi Kvirikashvili should not have expectations that the opposition will support the membership of the reshuffled government proposed by him. According to Gotsiridze, there is no sphere where Kvirikashvili's government achieved success.
Ministerial candidates presented their visions, future plans and priorities during an expanded sitting of 4 parliamentary committees today.
"Our priorities will be new laws, development of democratic institutions that strengthens the state both on national and international arena. We will focus on defending state interests in Strasbourg, Hague Court. Our purpose is to prove that ethnic cleansing took place during the August 2008 Georgia-Russia war," Tea Tsulukiani, Minister of Justice said.
Giorgi Gakharia, Minister of Internal Affairs said that the policy of Ministry would be strict but fair. Gakharia talked about important reforms in systems of Criminal Police and border defense directions. "Our purpose is to ensure order and public security. At the same time, our goal is to restore trust of citizens toward law enforcement bodies," he claimed.
Kakha Kakhishvili, Minister of Penitentiary, Probation and Legal Assistance talked about new initiatives and future projects. According to Kakhishvili, employment of prisoners is one of the main priorities of the ministry that aims at re-socialization and rehabilitation and prevention of repeated commitment of crimes. Based on the new initiative, inmates employed at penitentiary facilities, will be reduced prison term in correspondence to the worked days.
Mamuka Bakhtadze, Finance Minister announced about implementation of 15 reforms during his duty terms. Mikheil Chkhenkeli, Minister of Education and Science claimed that he planned to reconsider financing model of high educational institutions in Georgia.