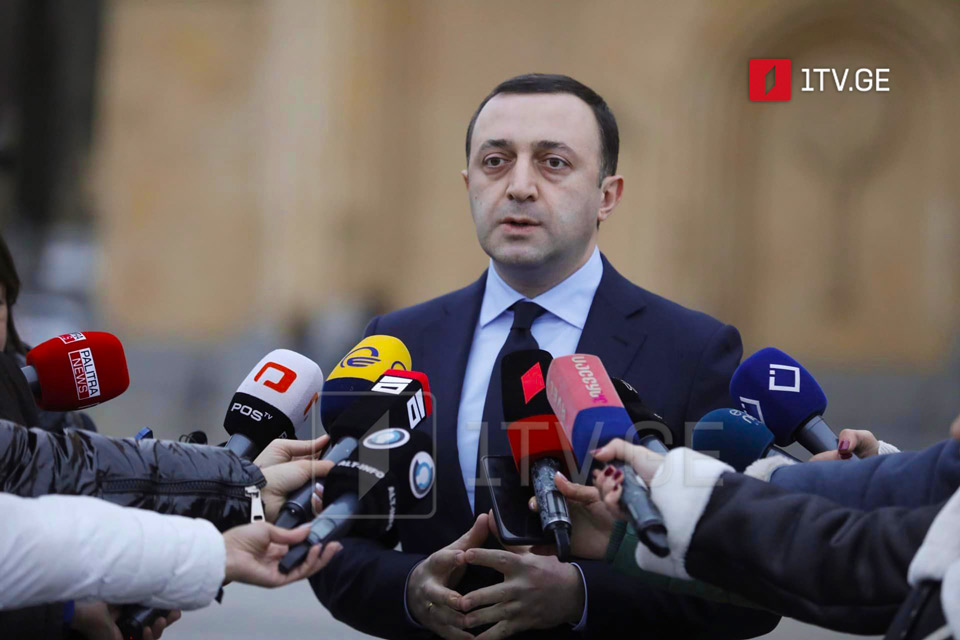 PM says Georgia never engages in Russia-Ukraine war
Georgia would never become involved in the ongoing conflict in Ukraine, Prime Minister Irakli Garibashvili said, reiterating the Georgian government's position on military aid to Ukraine.
"We have stated unequivocally that we would not provide military aid. We will never become engaged in this war or conflict as a state. This is our clear position. We are accountable to our people," the Prime Minister stated.
Furthermore, as the Prime Minister emphasized, Georgia ranked first among 190 countries in terms of humanitarian supplies provided to Ukraine, according to statistics from the Ukrainian Post.
Since the outbreak of the war in Ukraine, the Georgian government and society have unified efforts and transported over 1,000 tons of humanitarian aid to Ukraine, Garibashvili added.
"We sheltered Ukrainian refugees and provided education in Ukrainian to refugee children in schools. We will find extra resources to assist them in the future," the PM said.
Irakli Garibashvili went on to say that top Ukrainian officials wanted to launch a second war front in Georgia.
"Ukrainian government officials, notably the Security Council Secretary, have publicly announced their determination to launch a second front in Georgia. They wanted Georgians to perish alongside Ukrainian women and children. There were countless identical remarks on their side.
However, thank God, the Georgian Dream is the country's ruling party, and we, the government, have chosen that the major and top priority for us is the interests of our people, the country, and Georgia. We respect all nations and peoples, but most of all, we love our country and will fight for its interests foremost," Garibashvili stated.
Prime Minister Garibashvili wished all Georgian citizens fighting in Ukraine a safe comeback, regardless of political affiliation.
Andrii Kasianov, Ukraine's chargé d'affaires in Georgia, stated on December 6 that Georgia refuses to supply Ukraine with military and other dual-purpose equipment despite Ukraine's continuous requests to the Georgian government.