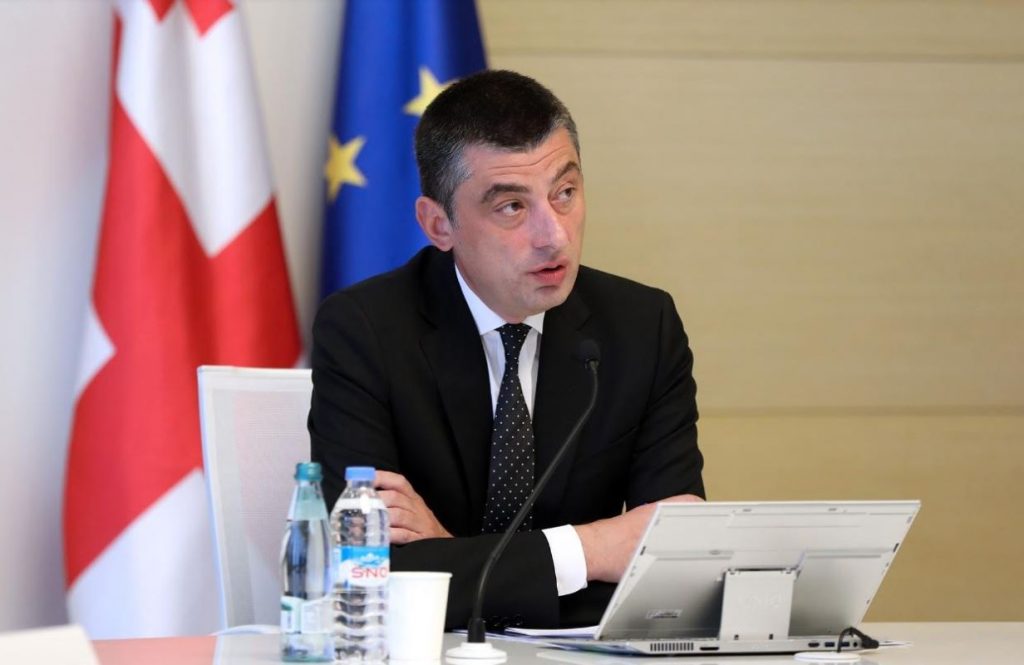 PM says entrant allowed to remove face mask during exams
"The entrant will be able to remove a face mask during the exam, and under certain conditions, it will be possible to turn on the air conditioner," the Prime Minister of Georgia Giorgi Gakharia stated at today's government session.
According to the head of the government, the entrants will be provided with a comfortable environment during the exam.
"Given that the Ministry of Education is quite well-prepared in technical terms to hold these exams, the prospective university student – who must arrive at the exam venue while wearing a face mask – will sit at a desk equipped with a protective barrier. He or she will be able to remove his/her face mask during the examination process, as the required distance will be maintained. Windows must be open everywhere. If the temperature in the examination room reaches 30 degrees, it will be possible to turn on the air conditioning. We have received these recommendations from the World Health Organization and we will provide our prospective university students with a virtually fully comfortable environment, to the extent that this is possible, so that they can demonstrate their knowledge to the greatest possible extent and pass their exams successfully, in order to continue their education at a higher education institution" – PM said.
According to him, a meeting with healthcare representatives and epidemiologists was held this morning in order to discuss the aforementioned.
"As you know, the national exams begin on 6 July and last until 25 July. This is an issue that concerns the prospective students, as well as their parents. We had a meeting with [the representatives of] our healthcare sector, as well as epidemiologists and the Ministry of Healthcare. These are the decisions that we can announce today, and further discussions must take place here," the prime minister stated.