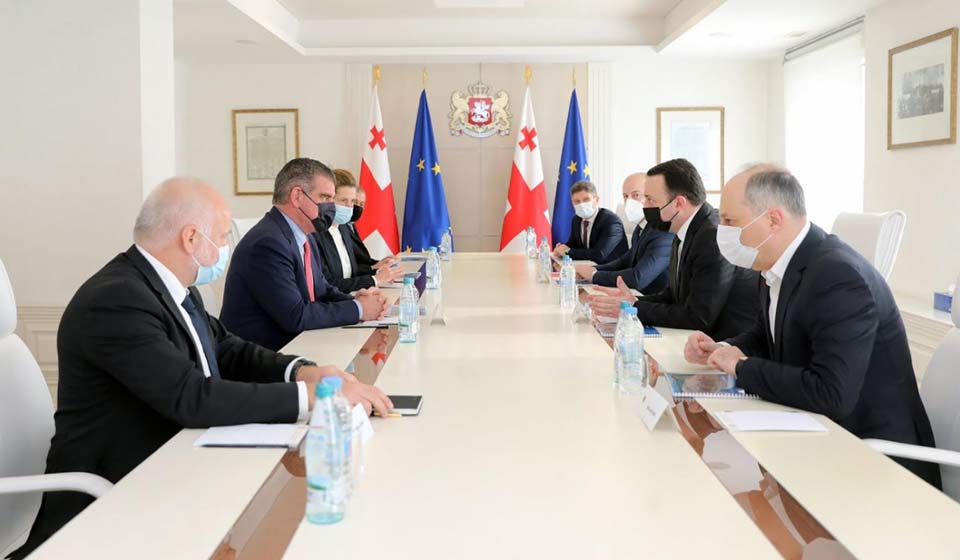 PM, President meet Stadler Rail President
Georgian Prime Minister Irakli Garibashvili met Peter Spuhler, Owner and President of the Board of Directors of Stadler Rail AG, being a world leader of train manufacturing incorporated and operating in Switzerland.
Cooperation between the Georgian government and Stadler Rail AG were discussed during the meeting.
Stadler Rail AG plans to explore opportunities for building train manufacturing in Georgia, which will predominantly focus on the production and maintenance of trains. It was noted that the government will provide the greatest support for the referred investment.
The favourable business environment existing in Georgia was highlighted at the meeting, along with current and future reforms that are implemented in the country. Free Trade Agreements (FTAs) were also referred to, as they are concluded with the EU, China and countries of the region. It enables Georgia to gain access to a number of large markets. At the same time, the role of Georgia was noted as a regional transit hub and prospects of development towards this end.
Peter Spuhler also met Georgian President Salome Zourabichvili. Local production-related issues, improvement of services and attraction of foreign investments were the main topics during the meeting.