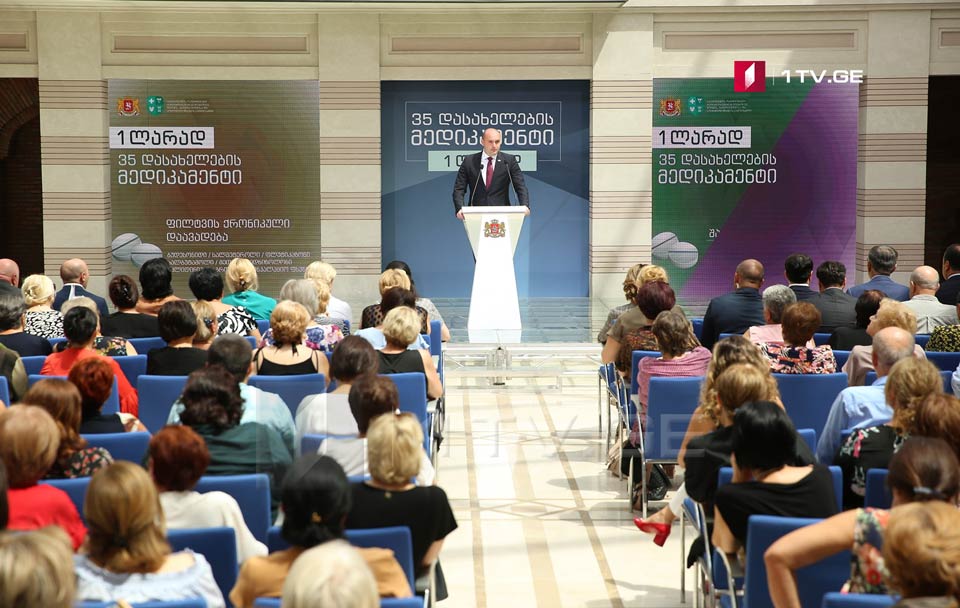 PM – Pensioners and other groups to be able to buy 35 medicines at 1 GEL
Georgian Prime Minister Mamuka Bakhtadze talked about prices of medicines and access to health services at Tbilisi Sakrebulo. PM said that healthcare remained one of the most painful problems together with unemployment.
According to PM, pensioners, socially vulnerable people and persons with limited physical capabilities will be able to buy 35 medicines prescribed for chronic diseases at 1 GEL. "This is a priority instruction given to the Healthcare Ministry," PM said and added that the medicines at 1 GEL would be available at 118 pharmacies across the country starting today.
Bakhtadze said that the program would continue in the future and the list of medicines would be expanded. "I consider this program as one of the steps in struggle against poverty," Bakhtadze said. PM claimed that reduction of expenses on medicines would help in the systematic resolution of other facing problems facing people and the economy.