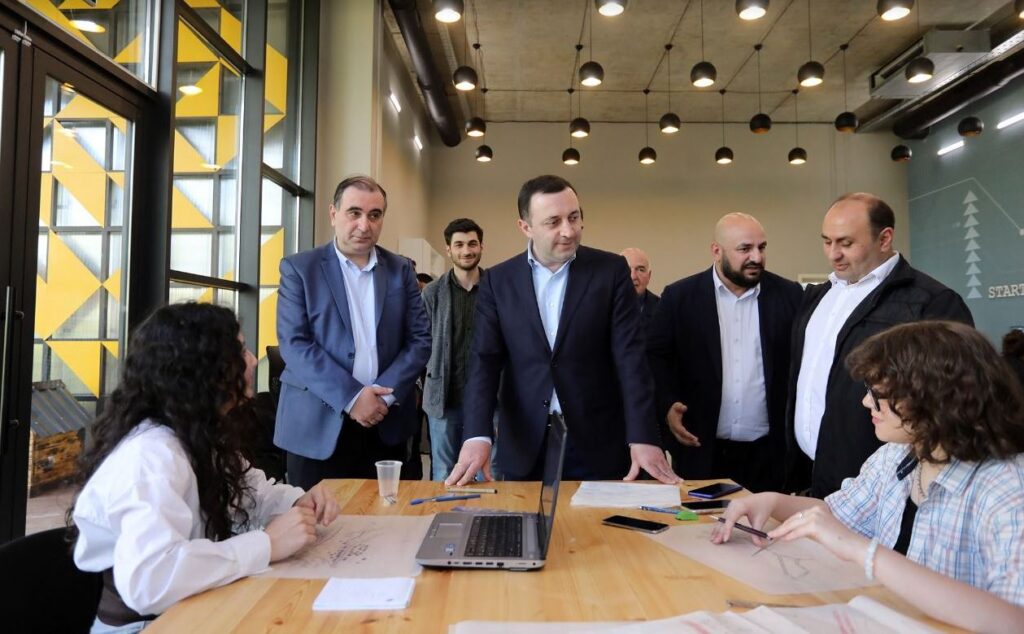 PM meets with start-ups at Ozurgeti Tech Park
Today, Georgian Prime Minister Irakli Garibashvili – as part of his ongoing regional tour – visited Ozurgeti Tech Park, the government has said.
The PM familiarized himself with the Tech Park and met with start-ups, inquiring into their work and innovative ideas.
The Tech Park in Ozurgeti was opened in January 2022 by the Innovation and Technology Agency of the Georgian Ministry of Economy and Sustainable Development.
Ozurgeti's new Tech Park showcases a universal laboratory for entrepreneurial innovations (Fab Lab) with the latest devices, such as a high-resolution 3D printer, a laser cutter, a pre-programmed lathe, a CNC machine, a motherboard printing router, a 3D scanner, and many others. Staffed with top-notch specialists, this laboratory space helps interested parties in modelling and prototyping. The Tech Park also incorporates a learning centre, a coworking space for start-ups and freelancers, a place offering job on certain conditions, to develop ideas or even start-ups, the government noted.