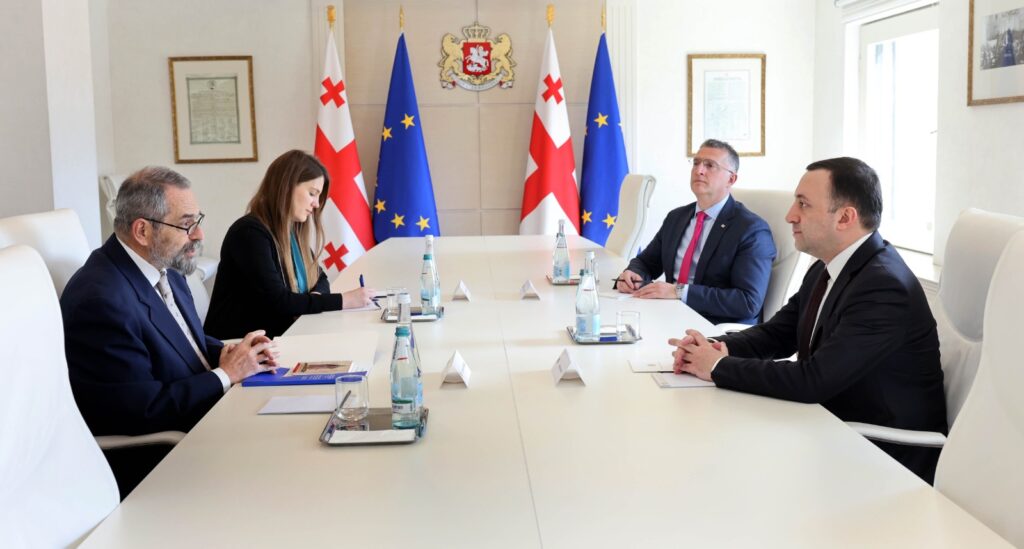 PM meets EUMM Head
Georgian Prime Minister Irakli Garibashvili met the new Head of the European Union Monitoring Mission (EUMM) in Georgia, Dimitrios Karabalis.
The PM congratulated the diplomat on his appointment at the introductory meeting and wished him every success in his future endeavors.
The role of the monitoring mission, as one of the international mechanisms existing on the ground, was highlighted in ensuring regional security and peace.
Irakli Garibashvili and Dimitrios Karabalis discussed the grave conditions in the occupied regions of Georgia as well as those along the occupation line in terms of the security environment, humanitarian and human rights.
The Prime Minister of Georgia reiterated the commitment assumed by the Government of Georgia toward a peaceful conflict resolution policy.