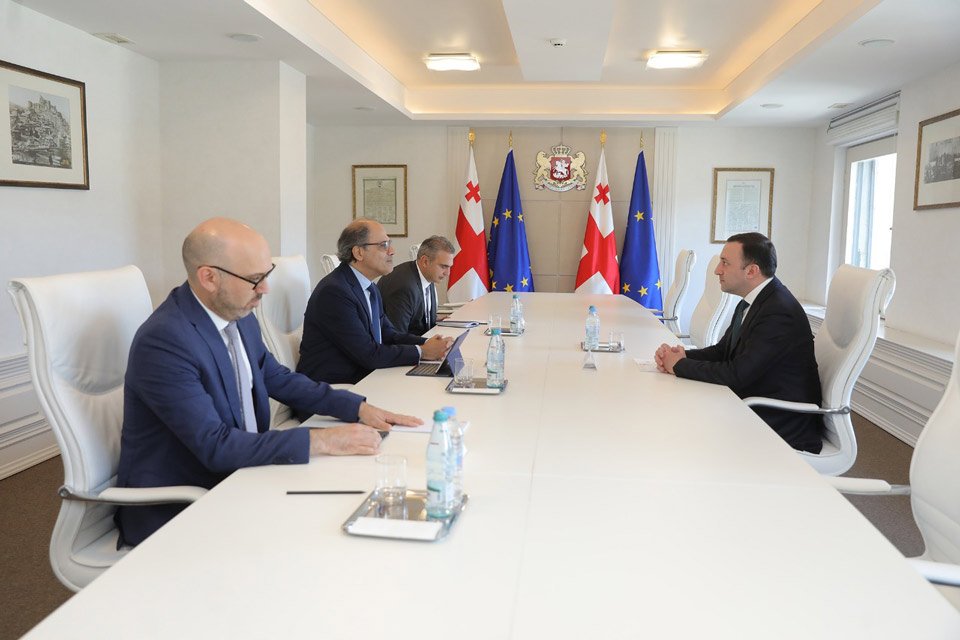 PM meets Director of IMF's Middle East and Central Asia Department
Georgian Prime Minister Irakli Garibashvili met the Director of the Middle East and Central Asia Department of the International Monetary Fund (IMF), Jihad Azur.
The meeting focused on the close cooperation between Georgia and the IMF. The sides emphasized the importance of the newly-approved IMF program, especially in light of the situation in the region.
The current economic situation in the country and macroeconomic parameters were discussed. It was noted that Georgia maintains positive dynamics and the average economic growth in January-May stands at 11.2%.
Irakli Garibashvili focused on specific areas that are a priority for the Georgian government, among them energy independence, infrastructure strengthening, ensuring food security and structural reforms.
The PM thanked Jihad Azur for his support and the work that the International Monetary Fund is doing for Georgia.
Assistant Director of the IMF's Middle East and Central Asia Department, Francisco Parodi, and the permanent representative of the IMF in Georgia, Selim Chakir attended the meeting at the Governmental Administration.