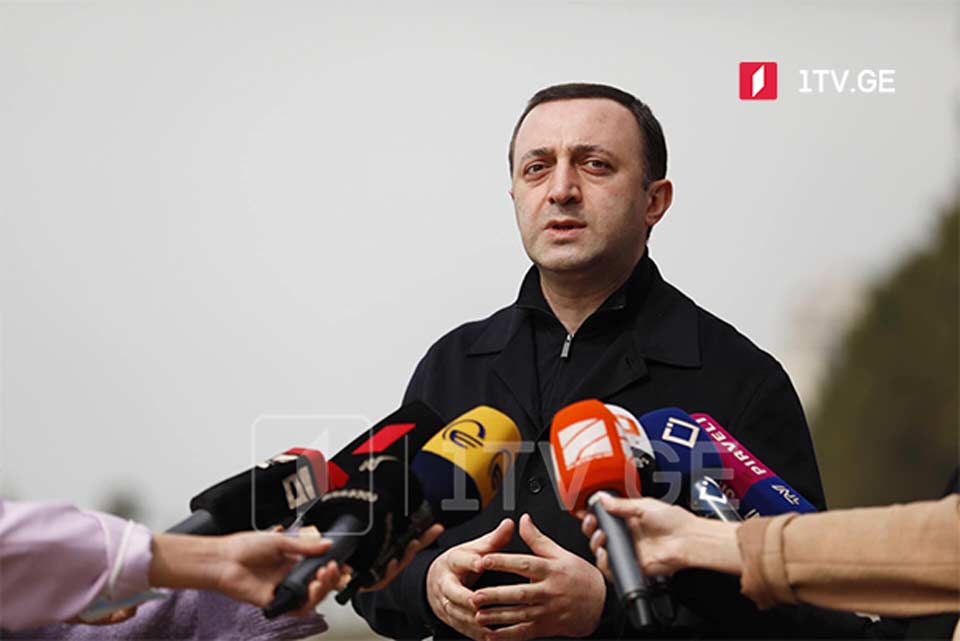 PM Garibashvili upset about Ukraine's slanderous accusations of sanctioned products smuggling
"It was disappointing to hear slanderous accusations by Ukraine. Obviously, it was a politically motivated statement, with no evidence nor facts presented, and it is very upsetting," Georgian PM Irakli Garibashvili told reporters.
According to PM Garibashvili, Georgia would never allow the transportation of any sanctioned shipment.
"I wish Ukraine and the Ukrainians this devastating war to end. This war is a big challenge not only for Ukraine but also for us, for the whole region, for the whole of Europe, and for the world. You know, various agencies responded competently and made some statements and rationales. I would like to state unequivocally that, of course, Georgia will never allow the transportation of any sanctioned load.
I cannot comment seriously on an absurd accusation as if the government is involved in it. We will not allow the export of any products or goods on the sanction list through our territory. This is our clear position. We are in full coordination with our foreign partners and friends. We are exchanging information related to such sensitive issues online. I think there should be no more questions here," Garibashvili said.
Recently, the Main Directorate of Intelligence of the Ministry of Defence of Ukraine announced that Russia was creating channels for smuggling military and other products under sanctions, which would pass through the territory of Georgia with the consent of the government.