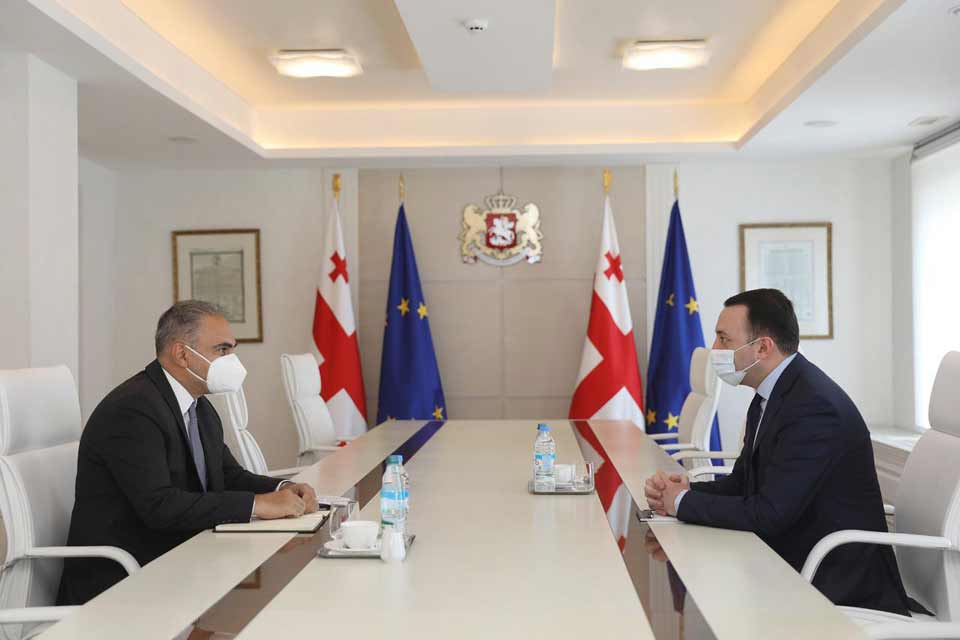 PM Garibashvili met with IMF Resident Representative for Georgia
Prime Minister Irakli Garibashvili met with the International Monetary Fund (IMF) Resident Representative for Georgia, Selim Chakir, the governmental press service reported.
The press statement reads that the conversation focused on the situation created due to the pandemic. Irakli Garibashvili appreciated Selim Chakir for the assistance provided by the International Monetary Fund in overcoming the difficult period of the pandemic. The parties noted that the country started the Covid-19 vaccination and the economic recovery. The first-quarter figures predict the 2021 economic growth.
The parties underlined the successfully completed four-year extended IMF program. According to Irakli Garibashvili, this was the key program that helped the government's economic team prepare and implement a crisis management strategy.
The Head of Government said his team carried out some crucial reforms, including the indexation of pensions and the automated VAT refund system despite the pandemic, and noted that intensive work would continue in this direction.
Irakli Garibashvili and IMF Resident Representative for Georgia discussed the Prime Minister-initiated ten-year development plan of the country. Garibashvili stressed the importance of the IMF and development partners' active involvement in this plan's implementation.