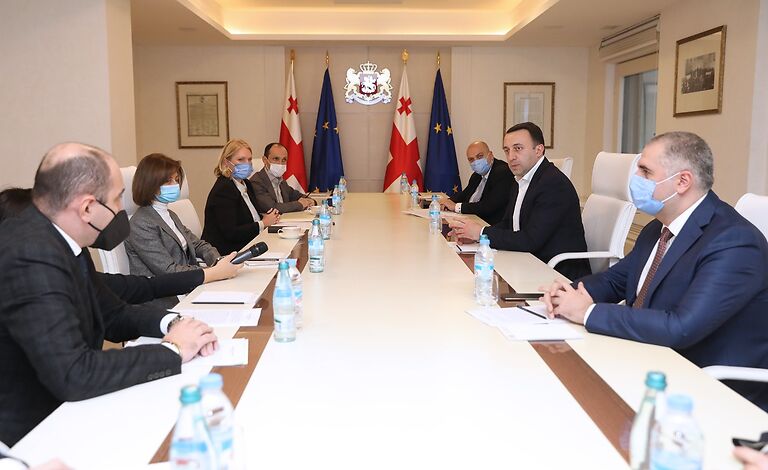 PM accents prices of medicines during Economic Council meeting
"Medication prices increased greatly, and we are obliged to address this issue promptly," said Prime Minister Irakli Garibashvili during the Economic Council meeting on Friday.
The Council discussed the Pharmaceutical Market Interim Monitoring Report, submitted to the Head of the government by Irakli Lekvinadze, Chairman of the National Agency of Competition.
The Prime Minister reviewed the challenging matter together with the heads of relevant institutions, intending to carry out measures promptly to address the issue of high prices on medication in the country in the most efficient manner and timescale.
"This process has been evolving for years already and requires the right intervention from our side. In a real sense, we should do what European states are doing. We are not inventing anything. This issue should be regulated properly as our population is very concerned about it. Medication prices are increased greatly, and we are obliged to address them promptly. I want this topic to be discussed in this format to start with a response intervention and action," PM said.