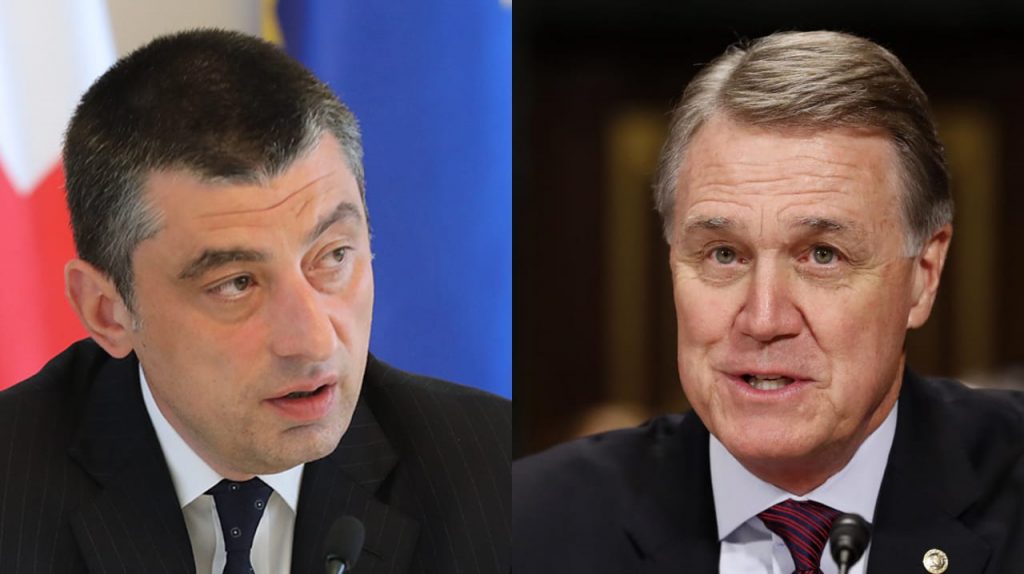 Phone conversation between Georgian Prime Minister and US Senator David Purdue
Today, a phone conversation was held between Georgian Prime Minister Giorgi Gakharia and US Senator for Georgia David Purdue, The Government Administration reported.
The conversation emphasized the further expansion of Georgia-US strategic partnership and cooperation in such important directions as defense and security, trade and economy.
Senator Purdue pointed out that support for Georgia's national interests and security issues will be reflected on a legislative level, namely in the National Defense Authorization Act-another demonstration of the strong bipartisan support Georgia enjoys in US Congress.
The parties discussed the deteriorating security and humanitarian situation in Georgia's occupied territories. Senator Purdue, on behalf of US Congress, reaffirmed firm support for Georgia's territorial integrity and sovereignty, also reassuring our country of his friendship.
The phone conversation paid special attention to the importance of Black Sea security for stable regional development and Georgia's crucial role in this direction.
The Head of Government thanked the US for allocating funds for empowering Georgia's public health system and financing to combat COVID-19-including, among others, the assistance provided to Lugar Laboratory and the National Center for Disease Control.