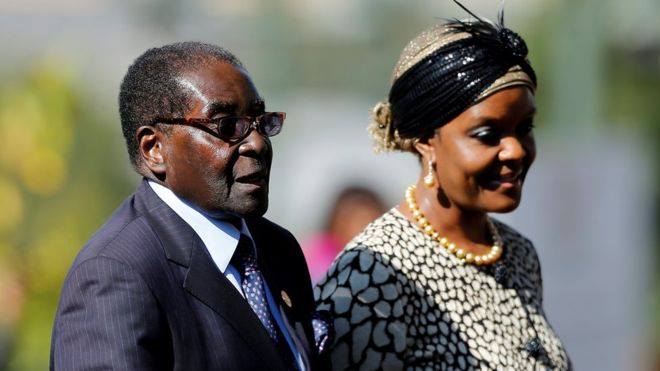 Parliament of Zimbabwe to begin impeachment procedure of President Mugabe today
Today, on November 21, the Zimbabwean parliament plans to begin impeachment procedure for the incumbent President Robert Mugabe, who refused to resign voluntarily. One of the members of the parliament called on the people to take to the streets and support their decision.
On Tuesday, November 15, the president of Zimbabwe, Robert Mugabe and his family were taken into custody by the military, who had previously seized the building of the guest company ZBC. He refused to resign. The servicemen say that the president and his family are not threatened.
Previously, the Zimbabwean police conducted searches in the offices of President Robert Mugabe. In the ruling party "Zimbabwean African National Union – Patriotic Front" stated that such a step was necessary "for the sake of the nation's health".
Mugabe, according to local media, is preparing to resign, and his successor may not be his wife, as previously reported, but vice president Emmerson Mnangagwa.
President of Zimbabwe Robert Mugabe on November 7 fired Vice President Emmerson Mnangagwa, who is accused of plotting and preparing for the seizure of power in the country.
Zimbabwe's ruling Zimbabwean African National Union-Patriotic Front party (ZANU-PF) on Sunday, November 19, put forward the current president Robert Mugabe an ultimatum to resign until 12:00 Monday, November 20, otherwise the parliament will be forced to begin the impeachment procedure . Also, the party congress decided to dismiss Mugabe from the post of party leader and appointed former vice-president Emmerson Mnangagwa in his place.
On the same day, Robert Mugabe, during his address on television, did not announce resignation, despite his dismissal from the post of head of the ruling party. However, according to CNN sources, Mugabe soon agreed to voluntarily resign and already prepared a corresponding appeal to the people.