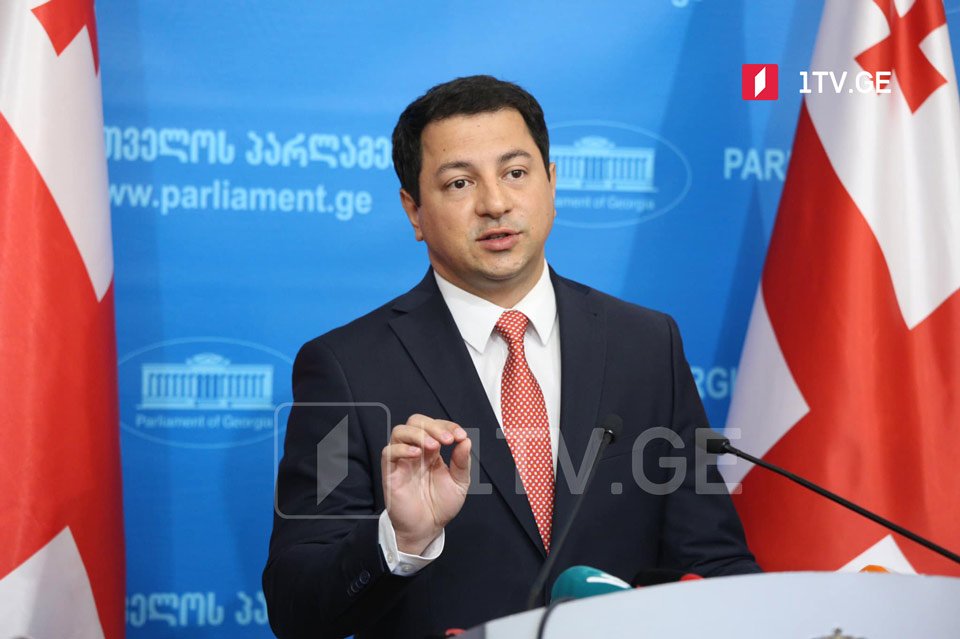 Parliament Vice-Speaker invites opposition to raise concerns at parliament sessions
In response to opposition members from Droa, Strategy Agmashenebeli, and Girchi-More Freedom addressing Georgian Dream with 31 questions on implementing the EC's 12 recommendations, Parliament Vice-Speaker Archil Talakvadze encouraged the opposition to come to parliament to discuss their concerns.
"In Parliament, we had the Minister's Hour format, and the opposition was not represented to the fullest extent possible, but even at half of that. We haven't even heard these 31 questions, and they can't even have political debates. They don't come to the meetings and simply threaten from the street; we call it a political theatre," Talakvadze remarked.
According to him, opposition member Zurab Japaridze should explain to the public where and when he learned in the EU that Georgia's candidate status was refused since it was not involved in the war.
"It was noteworthy when Zurab Japaridze stated during the interview as if he had heard in Europe that refusing to provide candidate status is linked to not beginning a war. This was a worrisome message, and the people should know where and when they learned that Georgia was rejected because it did not join the war," he went on.
On Monday, the opposition parties, Droa, Strategy Agmashenebeli, and Girchi-More Freedom, issued a joint statement grilling the ruling Georgian Dream party over the European Commission's 12 points outlined for Georgia.
Furthermore, Zurab Japaridze, the leader of Girchi – More Freedom, stated that the Georgian Dream's actions and remarks would almost certainly result in the country being denied candidate status at the end of next year.
"This is the response to the question, "Do you want war?" We do not want war; we want the proposals to be implemented," Japaridze explained.