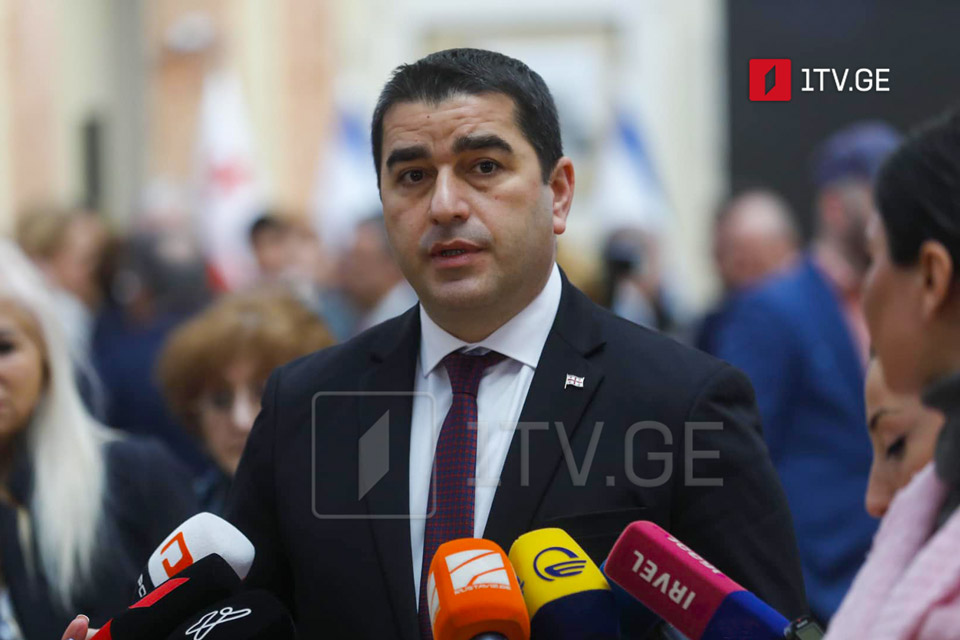 Parliament Speaker: UNM coined term "covert recording"
"The remark of Koba Nakopia (Chair of UNM's Political Board) is an attempt to alter history. The term "covert recording" was coined during the rule of the United National Movement," Parliament Speaker Shalva Papuashvili claimed.
Papuashvili commented on Koba Nakopia's statement, stating he couldn't recall any evidence of a covert recording's release, citing it as a red line for the party.
According to Shalva Papuashvili, the UNM attempts to depict and reverse what society has observed.
"If we think about it, the term "covert recording" first appeared during the National Movement government. Governmental control of citizens, illicit recordings, and eavesdropping marked the UNM and its regime," he said.