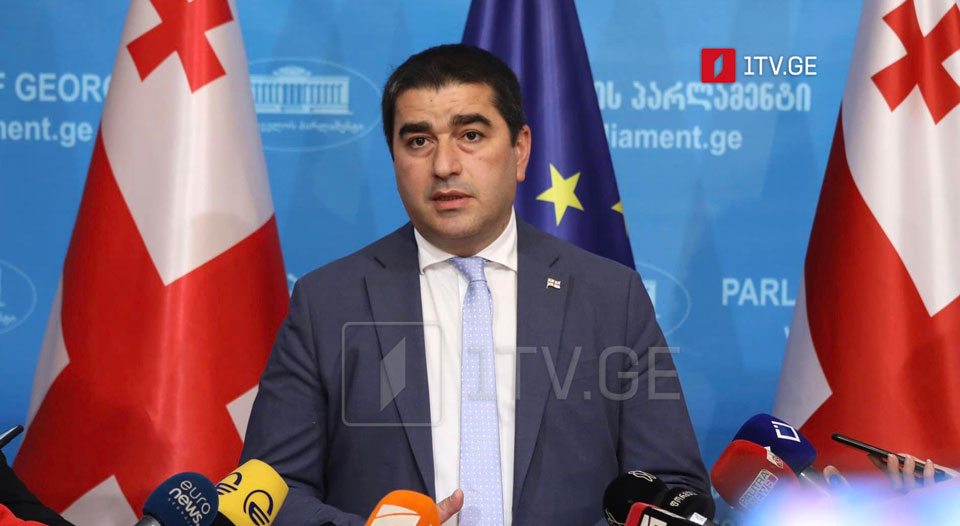 Parliament Speaker says US Ambassador's confusing statement on de-oligarchization bill stirs opposition
The US Ambassador to Georgia yesterday made a confusing statement regarding Ukraine's de-oligarchization law, Georgian Parliament Speaker Shalva Papuashvili said, adding that vague remarks on such sensitive topics are unfortunate.
According to Papuashvili, no one has formally refused to consider the Ukrainian bill.
"Unfortunately, the US Ambassador's perplexing comments yesterday sparked a stir among the radical opposition. Regrettably, such important topics are muddled by confusing comments. The European Council has said that this draft is currently being discussed. Furthermore, my cabinet wrote to the Venice Commission yesterday to inquire about the status of this bill, and we are awaiting an official response. Nobody has publicly refused to discuss Ukrainian law, and we have not received such information from the EU official," Shalva Papuashvili said.
According to the Speaker, the ambassador may have been given incorrect information.
"Perhaps she received inaccurate information. Such perplexing remarks must be avoided during this process because only radical groups take advantage of this to find the reason to stir up controversy. As a result, it is essential to double-check such details before making assertions," Shalva Papuashvili said.
According to the US Ambassador, the de-oligarchization measure produced in Ukraine has been withdrawn from the Venice Commission, and there is no current request for the Venice Commission to consider it.