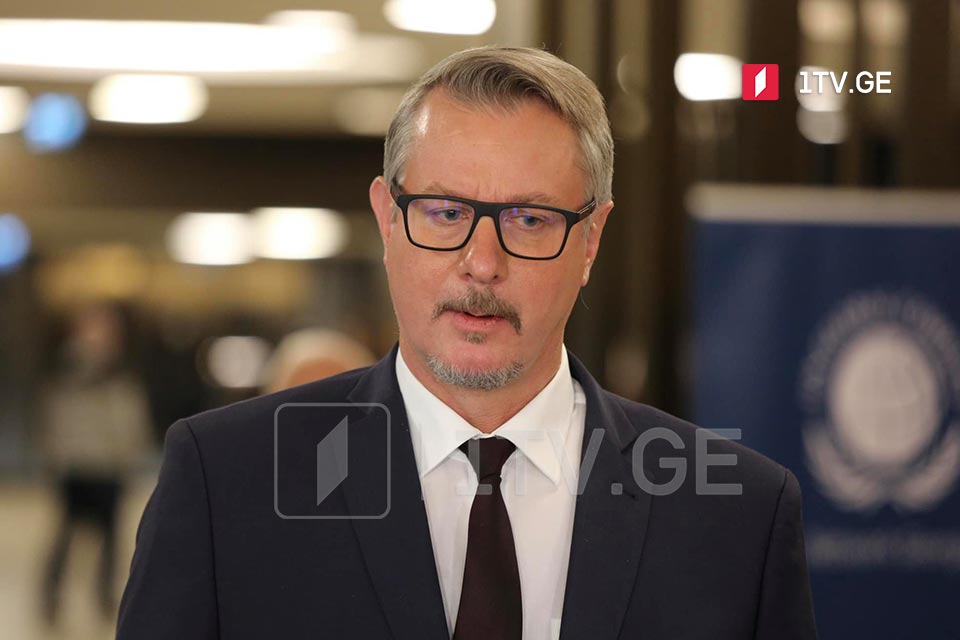 Parliament Speaker meets EU Ambassador 
Georgian Parliament Speaker, Shalva Papuashvili held a meeting with the EU Ambassador, Carl Hartzell on Monday.
EU Ambassador said it was the first meeting since Papuashvili's appointment as the Speaker. "I was very keen to get an understanding, how he as Speaker was planning to bring forward work in the parliament."
The parties also discussed recent activities in the parliament. Ambassador said, " I expressed well-known views with regards to some of the actions that took place in my physical absence here last months with regard to the State Inspector's office, with regard to the appointment of a Supreme Court judge, the final one, and the changes with regard to the laws on the Common Courts."
Remarking on the Georgian Dream-tabled bill dismantling the State Inspector's Service, Ambassador deemed it as a "surprisingly speedy process."
"Giving not least the fact that the State Inspector's institution is a crucial democratic institution that would deserve to have a proper planning and procedure in order to make sure that decisions that are taken, are taken in such a manner that, one in the first place, all key stakeholders here in Georgia feel comfortable with the understanding of what these proposed changes were all about but also arguably with regard to the international partners, because after all, as you know, a fundamental aspect of the EU-Georgia relationship has to do with democracy and democratic institutions, moreover, in this case, we as the European Union have been investing into this agency over years, so its part of making sure that we understand properly what these changes were about and what they will entail," Carl Hartzell underscored.
Shalva Papuashvili expressed his gratitude to the EU for the support to the development of Georgia rendered for years, the parliament's press service said.
The Speaker noted that the Parliament would actively engage in the implementation of the EUAA reforms through the oversight for the country to duly get prepared for the EU membership application in 2024.
The parties discussed the plans of the Parliament, developments in the country and the Georgia-EU cooperation agenda.