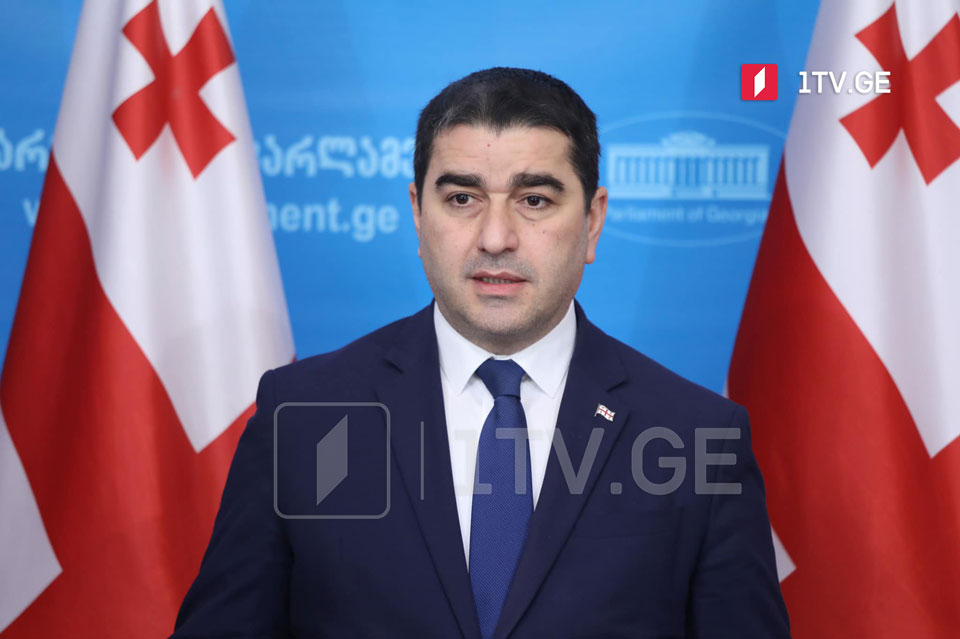 Parliament Speaker hopes EU makes fair decision regarding Georgia's candidate status
Georgia's participation at the Conference of the Speakers of the Parliaments of the EU Member States is vital, according to Shalva Papuashvili, Chairman of the Parliament of Georgia. Bilateral meetings, he claims, are also held within the scope of the conference.
"We have been invited to the meeting of the chairmen of the parliaments of the EU member states not only as participants but also to deliver a speech and address the conference attendees." These conferences allow for bilateral encounters with colleagues. We will meet with the speakers of the parliaments of France, Iceland, North Macedonia, and Slovenia to discuss our bilateral ties. This conference's topic is important as it involves, on the one hand, Russia's aggressive war against Ukraine and, on the other, the global democratization effort," Shalva Papuashvili told journalists after the bilateral meeting with the Iceland Parliament Chair.
The Speaker went on to say that along with the bilateral parliamentary connections, the parties also talked about supporting Georgia's NATO membership.
"The NATO summit is approaching, and some decisions must be taken at this meeting to achieve further progress, including Georgia's accession to NATO," said Papuashvili.
Shalva Papuashvili hopes that the European Union will make a fair judgment on Georgia for the second time and award the nation candidate status.
"When our discussions with our European counterparts, we underline, and in many cases, we have a common agreement here, that it is critical for the EU's decision to be based on merit, on the accomplishments of this or that nation. Sadly, the assessment released on the questionnaire in January revealed that the decision made last June was unjust to Georgia. I hope the European Union will make a fair decision this time and place Georgia in the same position as Ukraine and Moldova. This is important in many ways. One is to maintain the trio in the form of Moldova, Ukraine, and Georgia; on the other hand, the decision on Georgia is not simply a decision relating to one country, Georgia, but it is the European Union's posture toward the region. In this context, the European Union must rethink its geopolitical role in the region and realize that the decision for Georgia also implies a stance on the region," the Georgian Speaker stated.