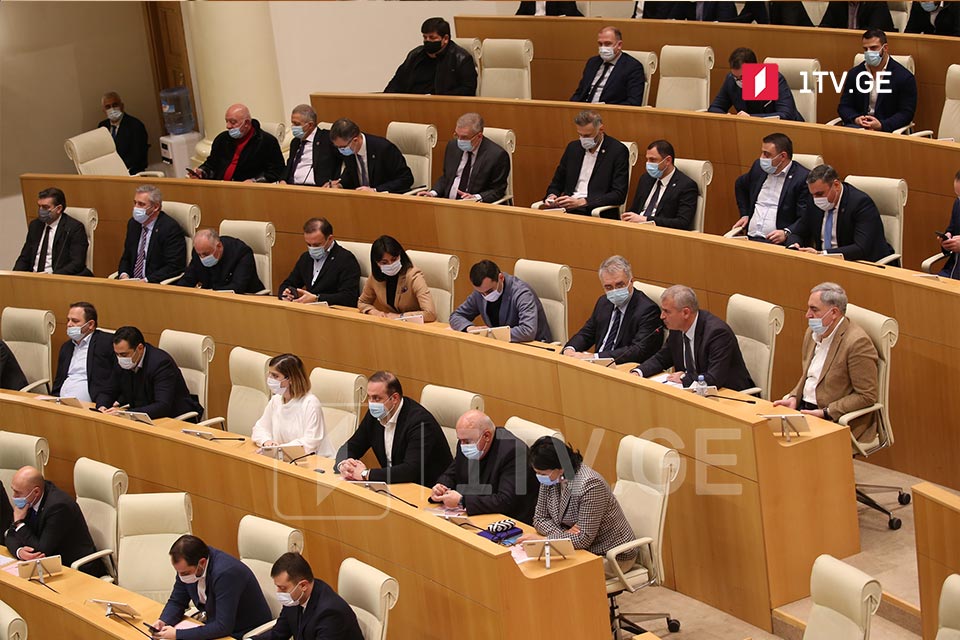 Parliament rejects to terminate opposition MPs mandates
The Georgian parliament unanimously voted against the termination of mandates to 51 opposition lawmakers on Tuesday.
Ninety MPs attended the plenary sitting, five of them generally opposed upholding the authority for the opposition, but none voted pro.
Earlier today, the parliamentary majority decided to abstain from the revocation of the opposition MP mandates. GD Chairman said the parliament would give another opportunity to opposition MPs to respect their voters' will.
A total of 54 opposition MPs, who secured their seats through the October 31 parliamentary election, applied for authority termination in a boycott of the election results.
Parliament backed the termination of three Alliance of Patriots' mandates, but other members on the party electoral list took up those seats and formed a European Socialists party.