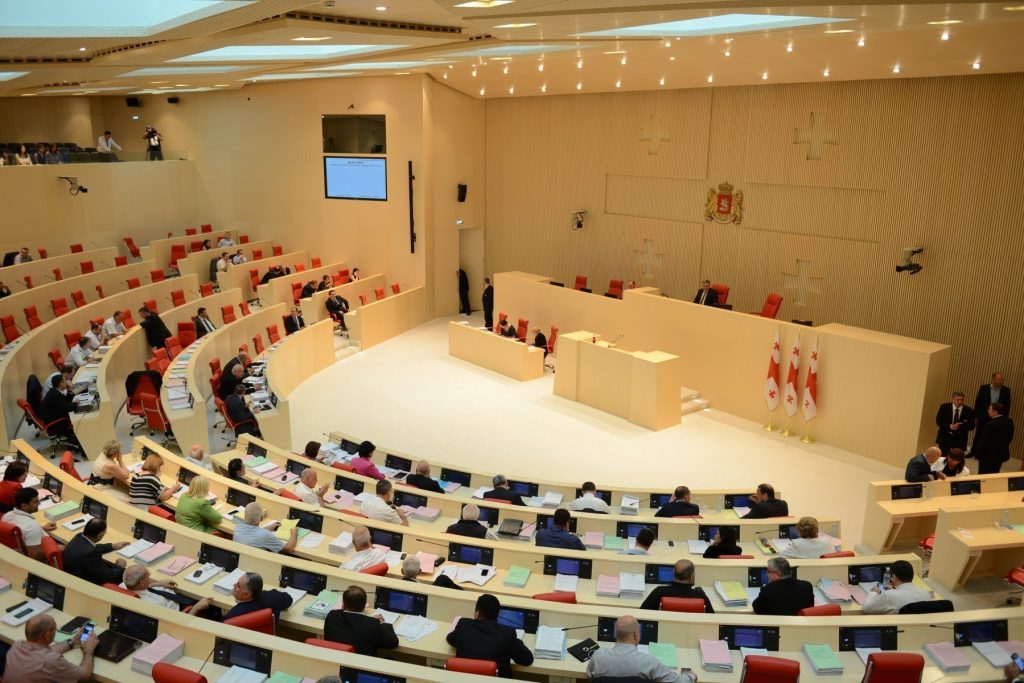 Parliament did not support initiative to change format to debates
Lawmakers did not support to the initiative of President Giorgi Margvelashvili to become involved in debates and thus change the format to political discussions. The 26 MPs voted for and 50 – against.
Georgia's President Giorgi Margvelashvili left the parliament session hall in protest. The departure was preceded by a verbal conflict between President and Chairman of Parliament Irakli Kobakhidze.
Margvelashvili was asking to be given the opportunity to respond to questions after delivery of speeches by MPs. Kobakhidze explained that President would be allowed to give answers to all questions in a final speech.