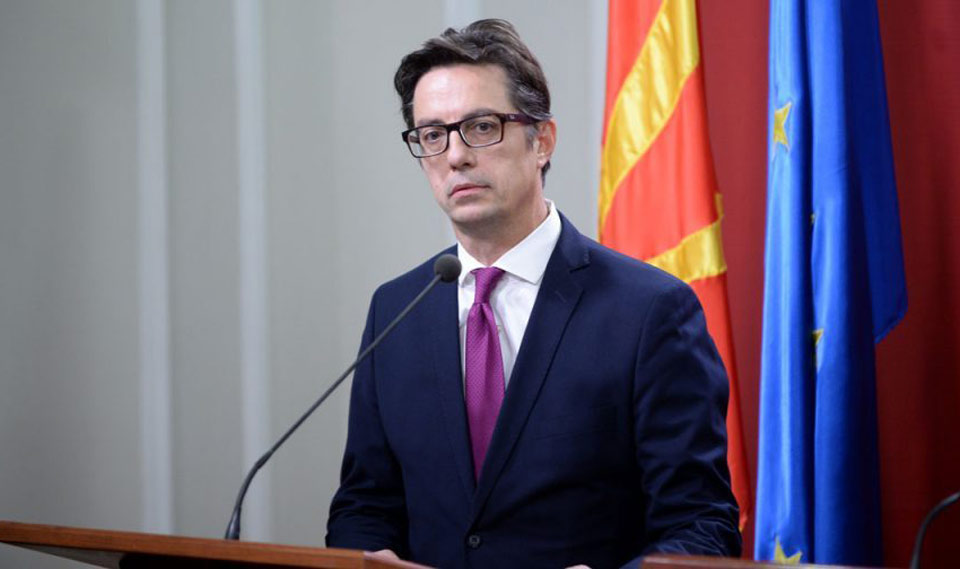 North Macedonia's President: We openly support Georgians' bid to enter NATO
North Macedonia's President Stevo Pendarovski can not see "any reasonable ground, any reasonable argument why Georgia and all the countries who would like to join NATO alliance will be prevented from doing so."
In his doorstep statement at the NATO Summit in Madrid, Stevo Pendarovski stressed North Macedonia "openly supports the bid of Georgians to enter the NATO."
The President believes "NATO should hold the doors open for everybody who like to enter the Alliance."
"I am quite firm when saying that the best policy of NATO throughout the decades has been the open-door policy. It should not changed. We are openly supporting the bid of Georgians to enter the NATO as we are fully aligned other allies in supporting their membership bid for other countries from the so-called Eastern Partnership of the European Union. So, we think that NATO should hold the doors open for everybody who like to enter the Alliance.

Today we have with us the countries from all continents, from Australia, Japan, we have the partners in Colombia, in South Korea. I can not see any reasonable ground, any reasonable argument why Georgia and all the countries who would like to join NATO alliance will be prevented from doing so. I would like to stress  especially this for Ukraine – it should be the sovereign right of each nation to pick up their foreign policy and security architecture they would like to be the part of, no other countries; So full sovereignty – that is the basic democratic right of each sovereign nation, member of the United Nations," he stated.
NATO leaders meeting in Madrid are set to sign off on key decisions, including a new Strategic Concept, a major strengthening of NATO's deterrence and defence and greater support to Ukraine. Georgian Prime Minister Irakli Garibashvili will attend the Summit.
TODAY: 30 #NATO leaders are meeting at a pivotal time for our security.

They will be joined by partners Australia 🇦🇺, Finland 🇫🇮, Georgia 🇬🇪, Japan 🇯🇵, South Korea 🇰🇷, Sweden 🇸🇪, New Zealand 🇳🇿, Ukraine 🇺🇦 and the EU 🇪🇺#NATOSummit

— NATO (@NATO) June 29, 2022