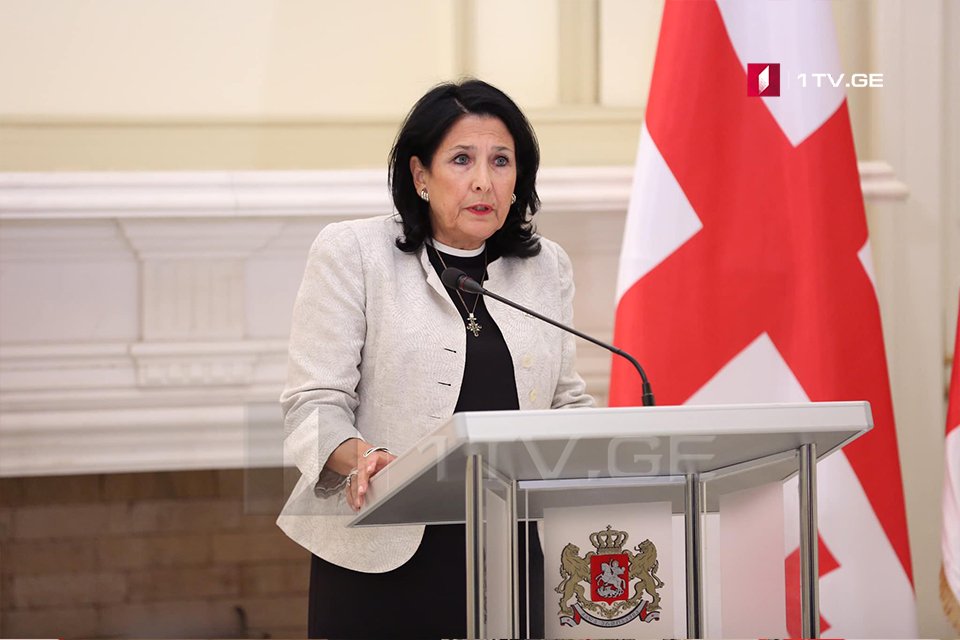 'No time to rest,' President signs decree appointing special parliamentary session 
Georgian President Salome Zourabichvili Friday signed a decree convening a special session of the Parliament to address the 12-point recommendations outlined by the European Union for granting Georgia the EU membership candidate status.
In her evening press point, the President explained the reasons behind the decision, saying "I want to make it clear that I did not sign it as a result of some bullying or pressure and I think everyone already knows this well."
Georgian President stressed "now is not the time to rest. It's time for dialogue, for work – all together."
"I signed it because I believe that the biggest challenge facing the nation today is the 12 recommendations we received from the European Commission which we need to implement in six or seven months, whatever time it takes. Today this is our biggest challenge. I believe that such a session is completely justified. What is not justified is resting now. Committees and Commissions are also justified and I call on everyone, both the opposition and the government to fully participate in everything.

We must make every effort to pass the bills that need to be passed in a timely manner. All those issues, and particularly depolarization, should be resolved by our being together and our dialogue, by being in Parliament. This is the only perspective of this country. The European perspective that we received and that no one has the right to divert us from," she stated.
I'm signing a decree appointing a special session of Parliament.

Today, our biggest challenge is to do everything we can to fulfill the 12 recommendations of the European Commission.

Now is not the time to rest. It's time for dialogue, for work – all together. pic.twitter.com/7C50ct36FQ

— Salome Zourabichvili (@Zourabichvili_S) July 15, 2022