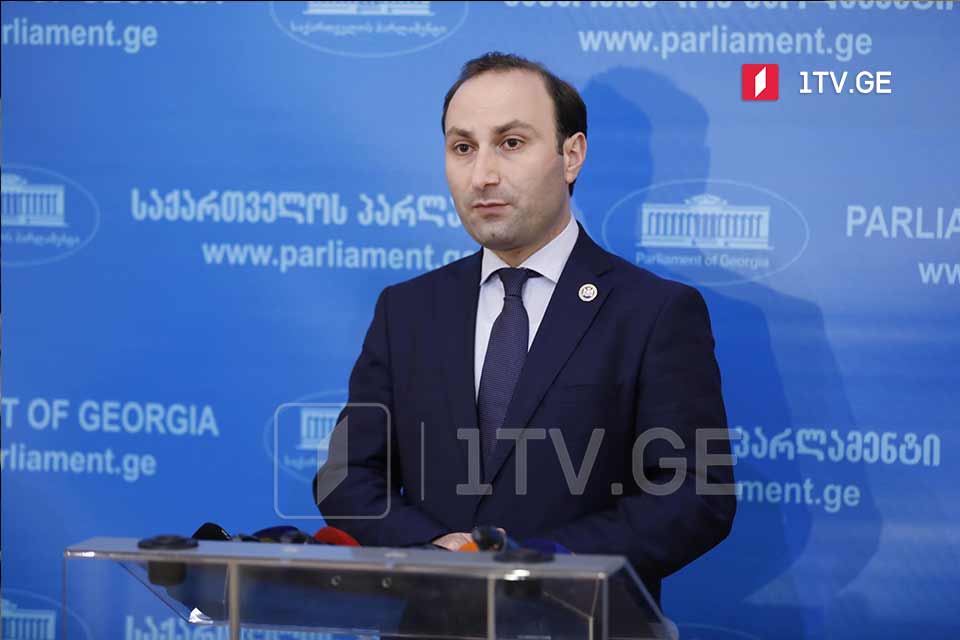 No impeachment proceedings to be on agenda, MP Okhanashvili says
Any concerns that the Georgian Dream starts impeachment proceedings against the President is a lie. This issue is not on the agenda, Anri Okhanashvili, Chairman of the Legal Issues Committee, said.
Per the Constitution, he said, the government pursues a domestic and foreign policy, and the President is charged with its presentation.
"We have neither interest nor intention to confront the President. It would be unacceptable not to respond when someone acts contrary to Constitution. We have to act within Constitution," Okhanashvili said.
The ruling Georgian Dream party accuses President Salome Zourabichvili of having violated the Constitution of Georgia. "Any visit of the Georgian President should be agreed on with the government. Based on the Constitution, the parliament determines the foreign policy for the government to execute it," Prime Minister Irakli Garibashvili stated on Tuesday.
In the annual report delivered in the Georgian parliament on March 14, President Zourabichvili spoke about "restrictions imposed on the President's international activities" by the government. "I found it necessary to use my contacts and recast working visits into personal meetings. I think similar approaches and restrictions are harmful to our country, located in such a complex region. There is no time for restrictions, on the contrary, we should be involved at the international level as much as possible," President said.