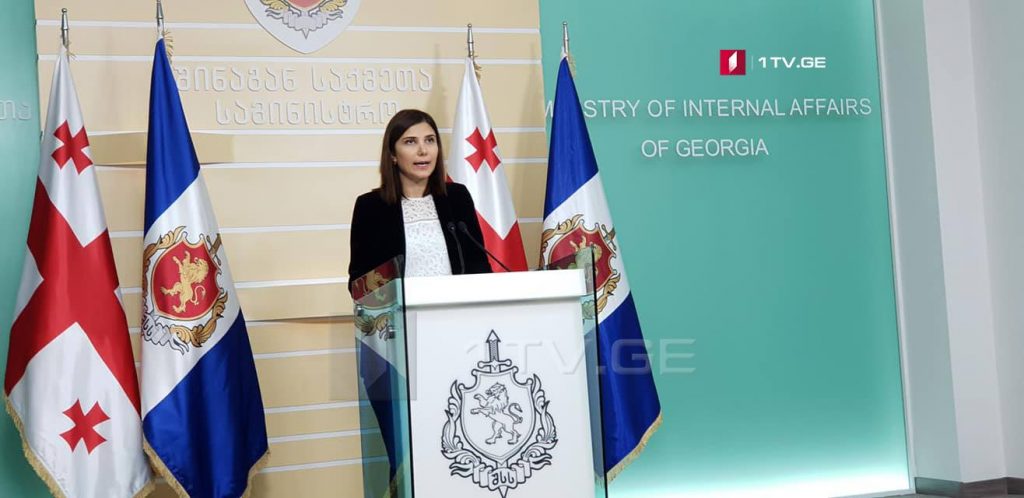 Nino Javakhadze – Police forces will be dispatched to regions to ensure peaceful election environment
"Our goal is to ensure peaceful election environment on Election Day so that every citizen is able to make choice in a safe and free environment," Nino Javakhadze, Deputy Minister of Internal Affairs stated during the briefing.
According to Javakhadze, no serious law-violations or incidents have been detected so far and the 2018 presidential elections are being held in the peaceful environment.
Mobile Police Groups are formed in all regions of Georgia to ensure a peaceful election environment on October 28, the day of 2018 presidential elections in Georgia. The groups will react upon law violations during the election process and protect public order – reads the statement released by the Ministry of Internal Affairs (MIA).
The police force will be dispatched across the country upon necessity. International Relations Department of MIA will provide international election observer missions with the information about authorities of law-enforcers.
Law Department will be communicating with local election observer and non-governmental organizations. MIA will be informing the public about the violations detected during the voting process on Election Day throughout the day.