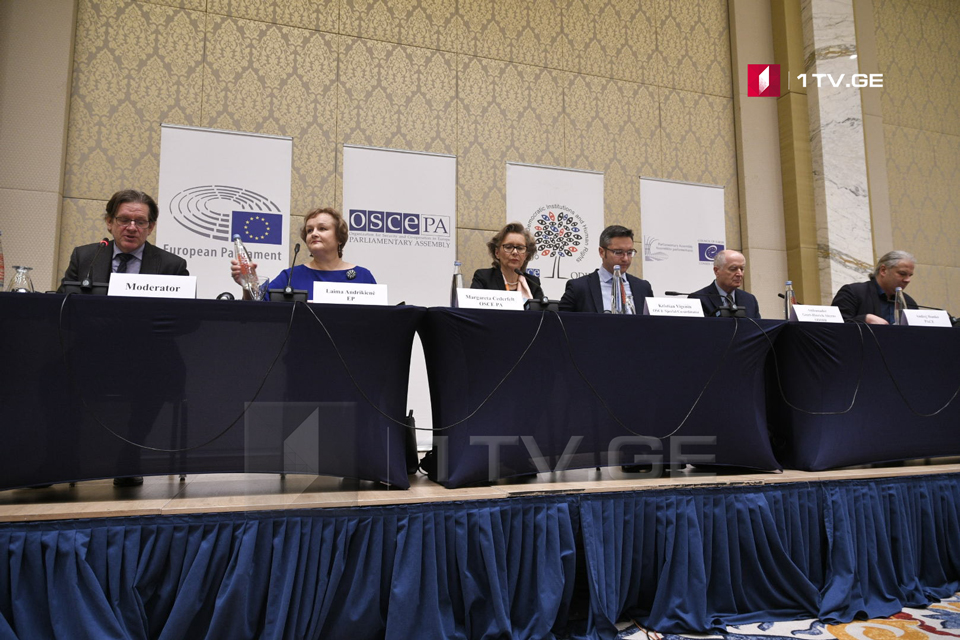 International Election Monitoring Mission: Second round of Georgia's presidential election was competitive and candidates were able to campaign freely
The second round of Georgia's presidential election was competitive and candidates were able to campaign freely, however one side enjoyed an undue advantage and the negative character of the campaign on both sides undermined the process, – reads the preliminary Post-Election Statement of International Election Monitoring Mission.
According to statement, the elections were well administered; yet, the lack of regulation of key aspects of the second round did not provide legal certainty.
"The campaign was marred by harsh rhetoric. Increased misuse of administrative resources further blurred the line between party and state", – Monitoring Mission notes.
According to observers' assessment, "on election day, voters actively took part and the process was assessed positively, although the observed tracking of voters reinforced concerns about potential intimidation".
The conclusion notes that the announcement of the date for the second round followed widespread speculations about the reasons for the selection of the date and allegations that it was coordinated with the GD leadership. "Prior to the announcement, citizen observer organizations called on the CEC to schedule the election on a weekend. The law provides that election day should be a day-off. However, some opposition parties argued that having polling on a weekday, even if declared a day-off, may be an obstacle for voters abroad and voters within the country who have to travel to their place of registration. In an attempt to address one of these concerns, the CEC extended the polling time for voters abroad. While the CEC acted within its authority to set the date, the circumstances around the decision negatively impacted stakeholder confidence in the CEC." – the document reads.
According to Mission, despite the diminished trust in the CEC, the elections were well managed and the deadlines were generally respected.
"In the run-up to the second round campaign activities intensified, and there were isolated violent incidents. A number of anti-opposition and anti-government demonstrations took place before the run-off, increasing the tensions between the two sides. The use of negative, harsh and at times violent rhetoric significantly overshadowed the campaign and went unaddressed by authorities. In the campaign there were incidents of the misuse of administrative resources and the announcement of a series of social and financial initiatives, in particular debt relief for 600,000 individuals by a private financial institution linked to the chairperson of the ruling party", – the statement by International Election Monitoring Mission reads.
International Election Monitoring Mission includes the delegations from OSCE Office for Democratic Institutions and Human Rights (ODIHR), the OSCE Parliamentary Assembly (OSCE PA), the Parliamentary Assembly of the Council of Europe (PACE) and the European Parliament (EP).