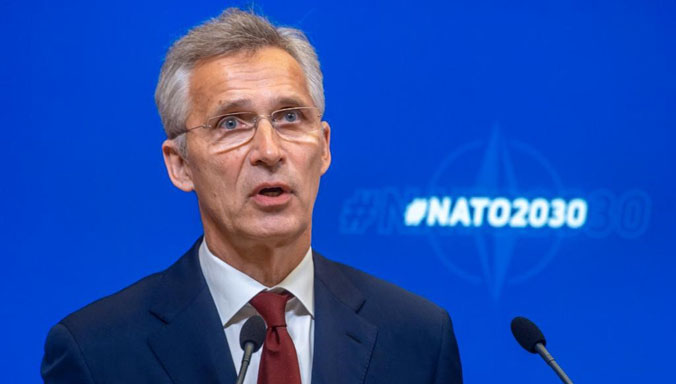 NATO SG: NATO stands by 2008 Bucharest decisions on Georgia
"We have made a decision back in Bucharest in 2008, we still stand by those decisions, and then we continue to help and support efforts to move forward towards NATO membership," NATO Secretary-General Jens Stoltenberg responded to the Georgian Public Broadcaster at a press conference in Brussels.
GPB journalist asked NATO SG about the role of Georgia in the 2030 NATO strategy as concerns changed reality in the region following the Nagorno Karabakh hostilities and Russia's growing influence.
"We very much appreciate and value the very close partnership between Georgia and NATO. We strongly support Georgia's efforts to implement reforms and we will continue to both provide political and practical support and allies stand behind this clear message, and I urge all those allies also to provide and step up their practical support.
We also strongly believe that Georgia should continue to focus on reforms, as they move towards further Euro-Atlantic integration. Allies support them on that path. And this was also one of the issues I discussed with the Prime Minister today," Jens Stoltenberg declared.