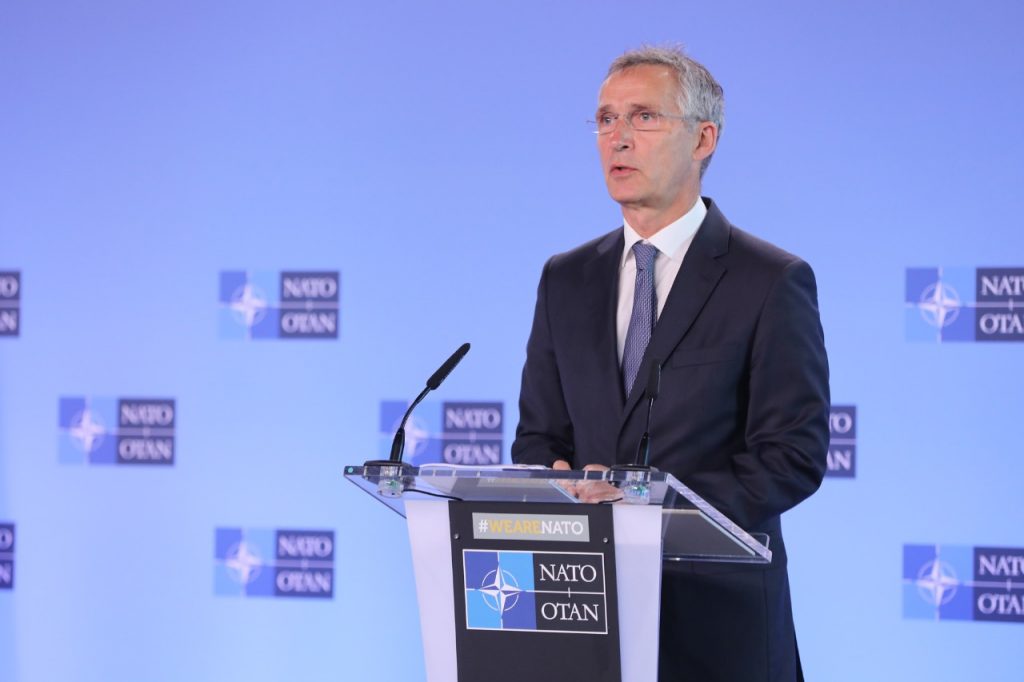 NATO SG: NATO allies concerned with recent developments in Georgia, detention of major opposition party leader
NATO allies are concerned with the recent developments in Georgia. NATO would like to see a resolution to this dispute, and Georgia have a well-functioning Parliament, NATO Secretary-General Jens Stoltenberg declared at a joint press conference after a meeting with Georgian PM Gharibashvili.
Stoltenberg answered a question regarding the recent political developments in Georgia and the way they may affect the country's NATO aspirations.
"NATO is an Alliance built on some core values; the rule of law, democracy, individual liberty and, of course, these values are important for all allies.
We welcome the efforts and the progress Georgia has made when it comes to strengthening democratic institutions, implement reforms and modernise different institutions including in the defence and security sector. Also in the judiciary and other ways, over the last years and NATO and NATO allies have supported these efforts over many years.
That's also why allies are concerned when they have seen some of the recent developments in Georgia, including the detention of the head of the major opposition party.
So, what we would like to see is, of course, a resolution to this dispute, these difficulties, and then to find a way where Georgia can continue to implement the reforms and have a well-functioning Parliament at the heart of your democracy.
We also support the mediation efforts by the European Union. The Prime Minister and I discussed this issue during our meeting today. I expect allies to raise the issue later on, during their meetings later today," Jens Stoltenberg declared.