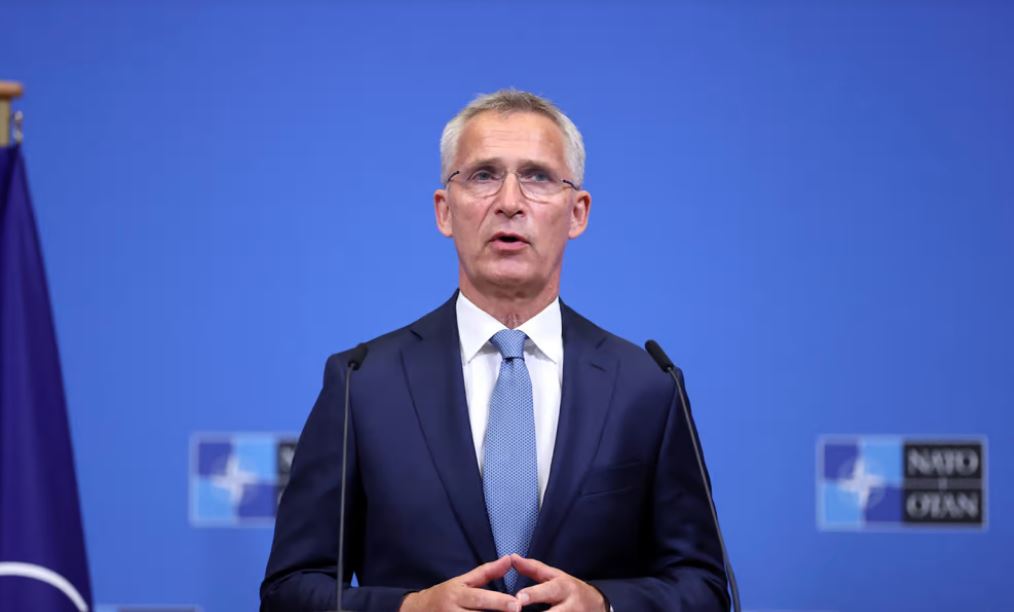 NATO protects independence, strengthens defence abilities of Georgia, Ukraine, Moldova, Bosnia Herzegovina
Foreign Ministers of Georgia, Ukraine, Moldova, and Bosnia Herzegovina will participate in the meeting of NATO Foreign Ministers in Bucharest, Romania, on November 29-30, said NATO Secretary-General Jens Stoltenberg on Friday. 
"We will meet with Foreign Minister Dmytro Kuleba to discuss Ukraine's most urgent needs and our long-term support. We will also meet with the foreign ministers of Bosnia and Herzegovina, Georgia, and Moldova. Our three partners are facing Russian pressure in many different ways. So at our meeting we will take further steps to help them protect their independence, and strengthen their ability to defend themselves," Jens Stoltenberg said. 
NATO Secretary-General spoke about the significance of Ukraine's support. He said NATO would continue to stand with Ukraine. 
"President Putin is failing in Ukraine. And he is responding with more brutality. Waves of deliberate missile attacks on cities and civilian infrastructure. Depriving Ukrainians of heat, light, and food. This is a horrific start to the winter for Ukraine. These are also tough times for the rest of Europe, and around the world. With rising energy and food prices. Yes, we are all paying a price for Russia's war against Ukraine. But the price we pay is in money. While the price Ukrainians pay is in blood. And if we let Putin win, all of us will pay a much higher price for many years to come. If Putin and other authoritarian leaders see that force is rewarded, they will use force again to achieve their goals. That would make our world more dangerous. And all of us – more vulnerable. So it is in our security interest to support Ukraine," he said.